1) Love all, trust few and do wrong to none.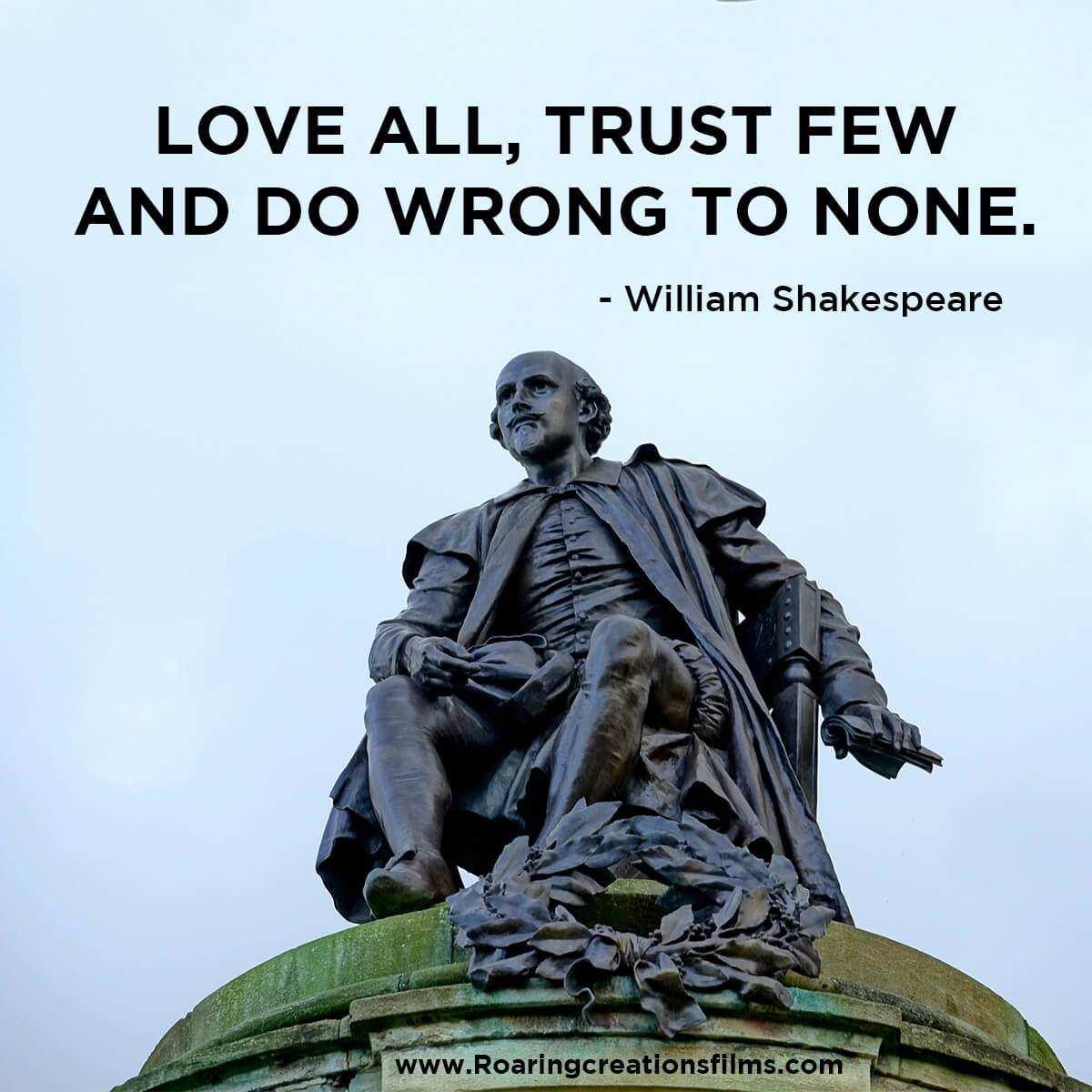 2) Love is invisible to eyes, but it is visible to mind. Therefore winged cupid is painted blind.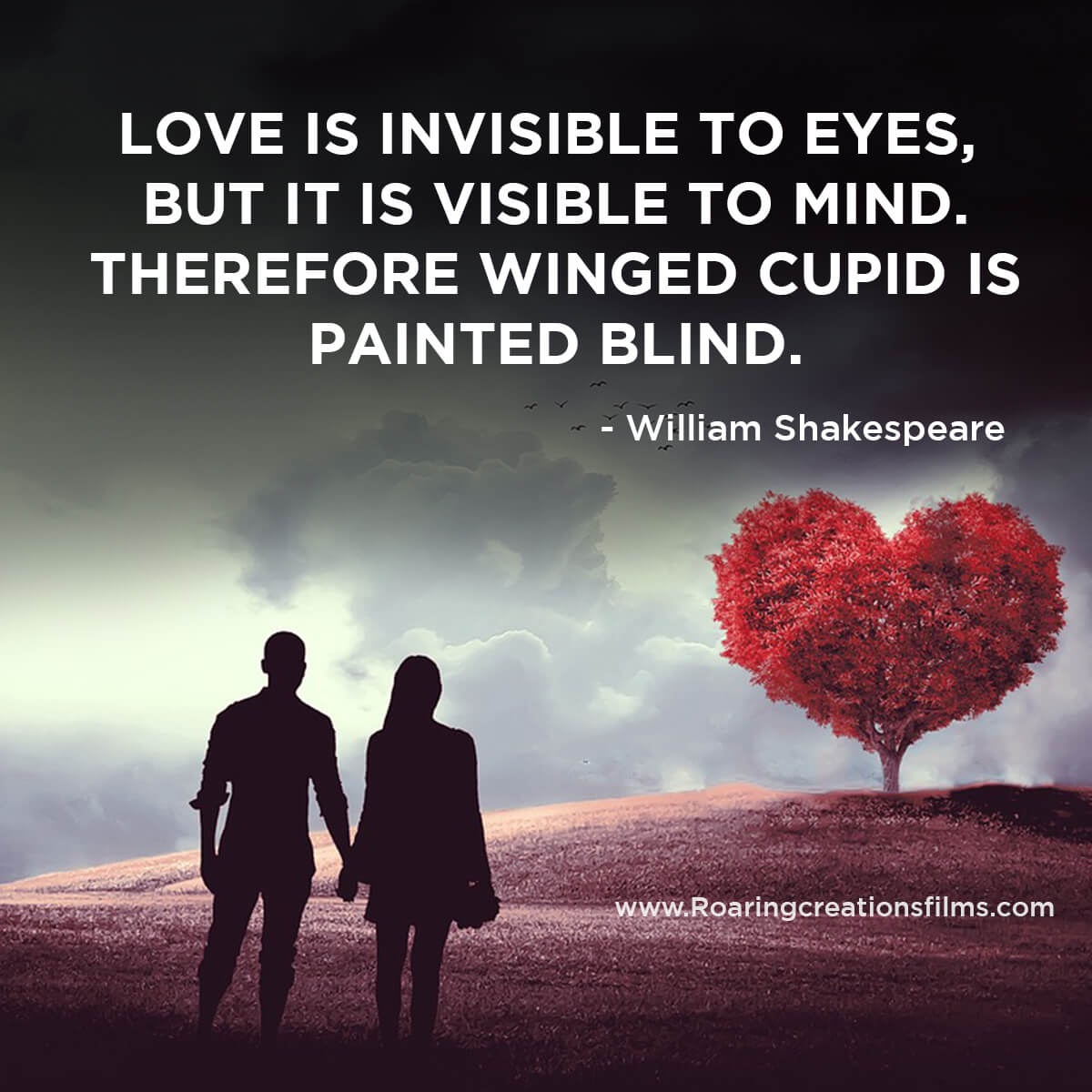 3) It's better to go three hours early, rather than going one minute late.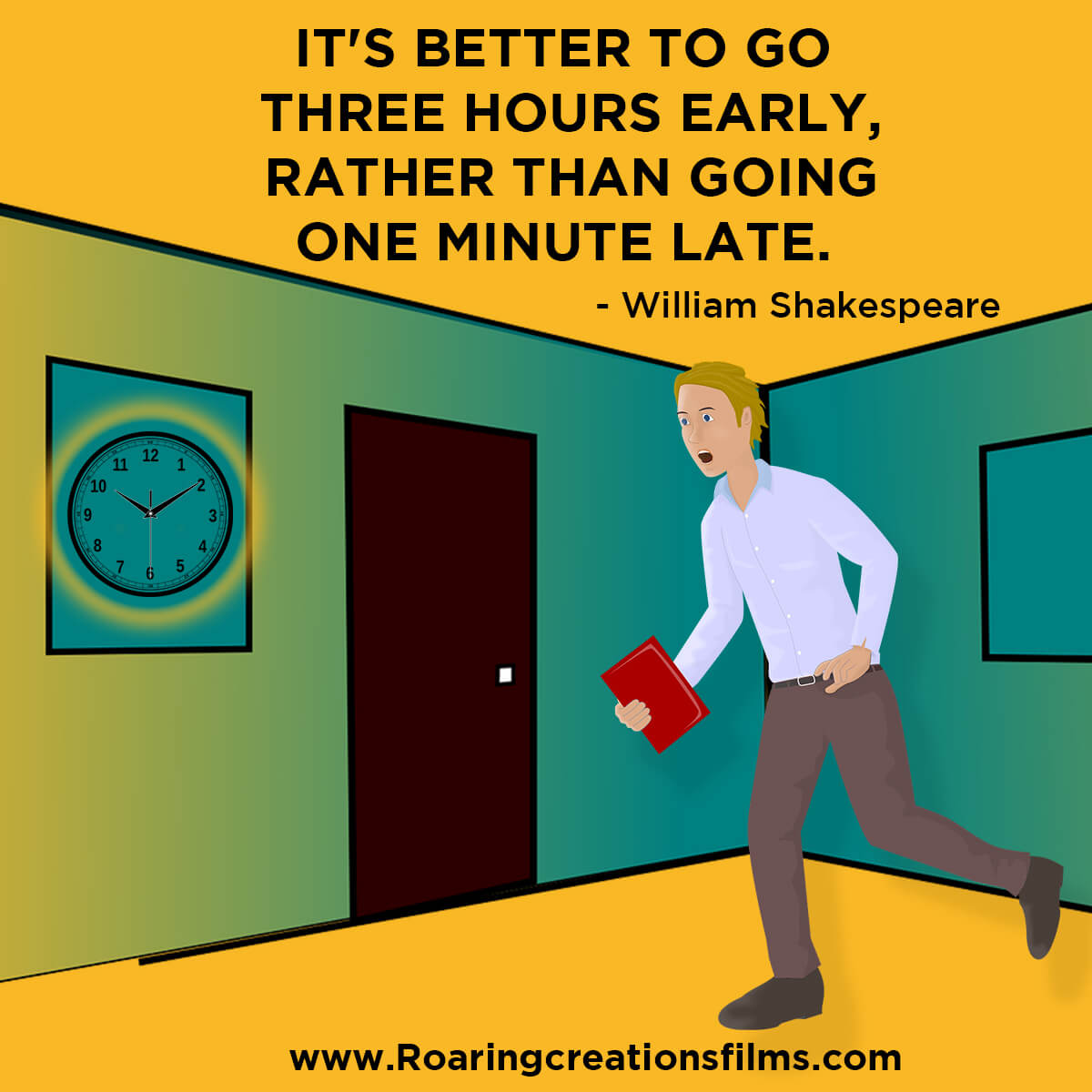 4) We must be cruel, only to be kind.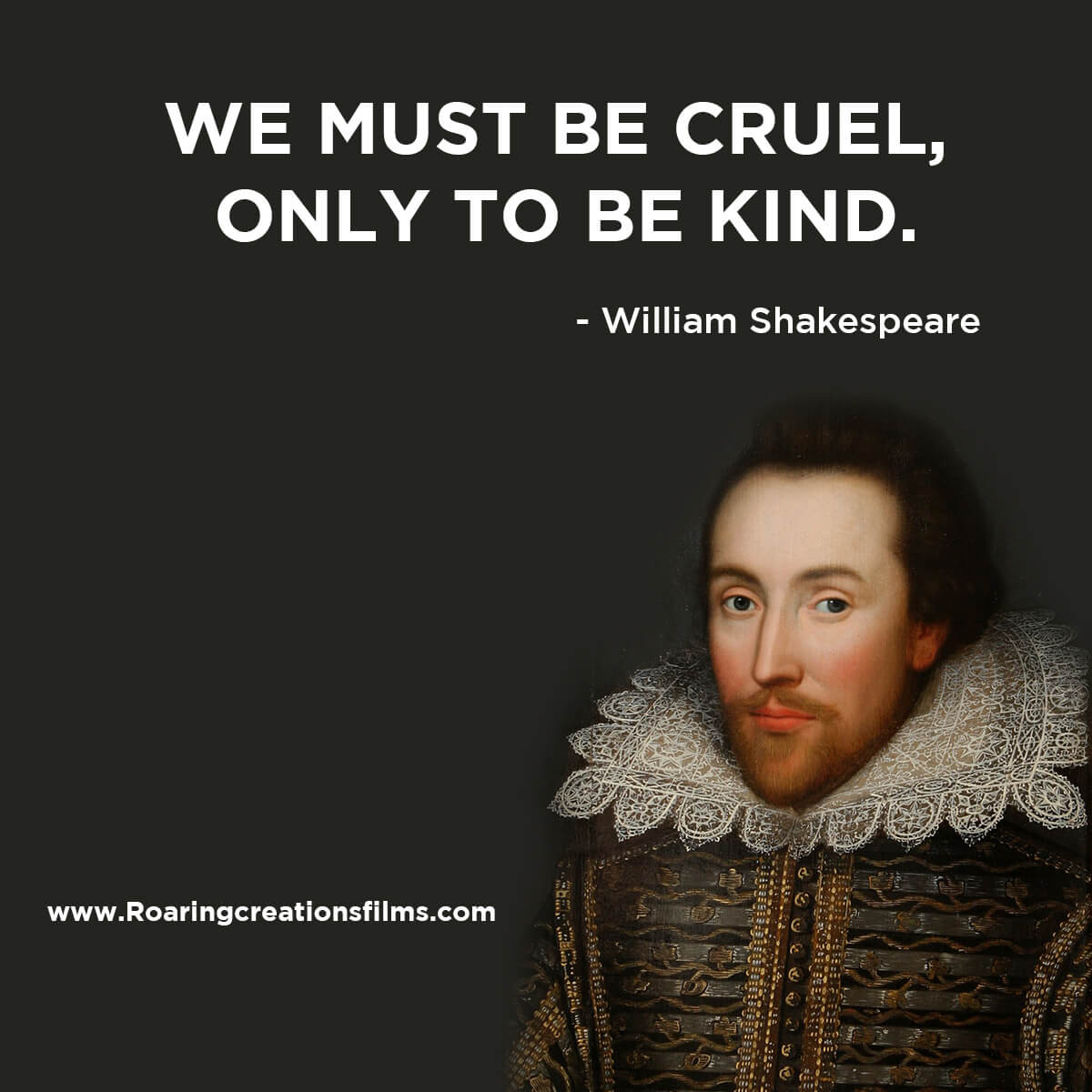 5) What's done is done. It can't be undone.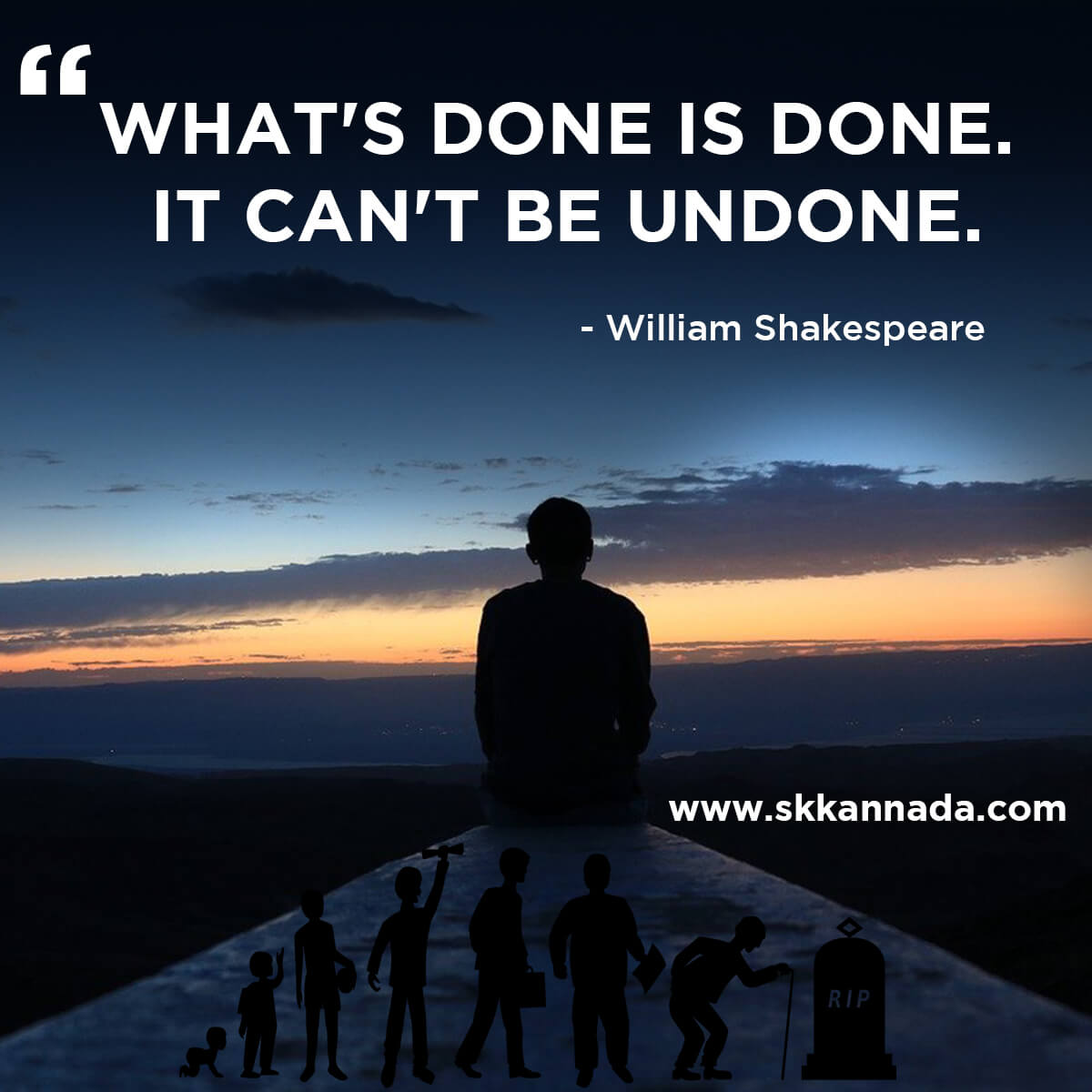 6) Better a witty fool than a foolish wit.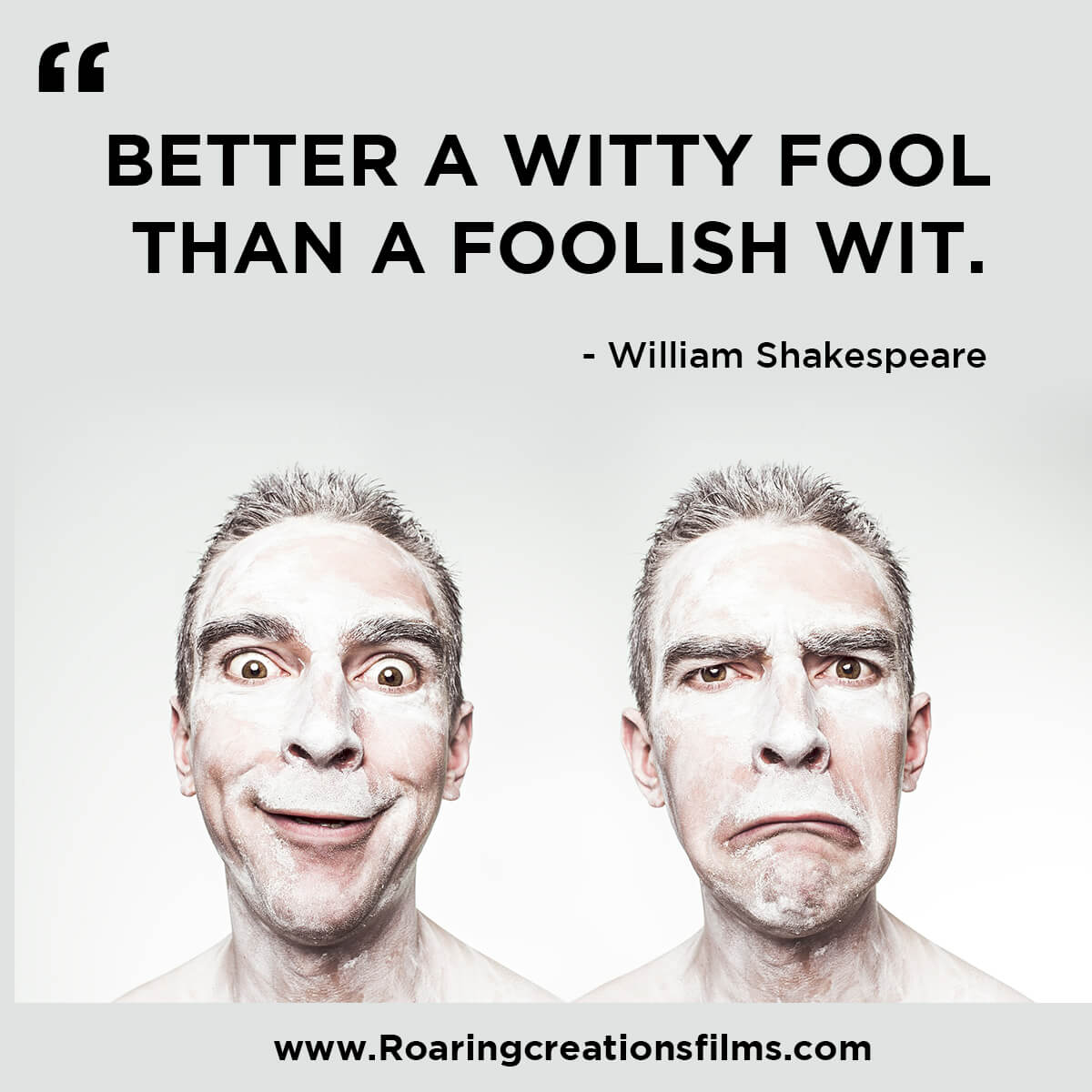 7) Sweet mercy is nobility's true badge.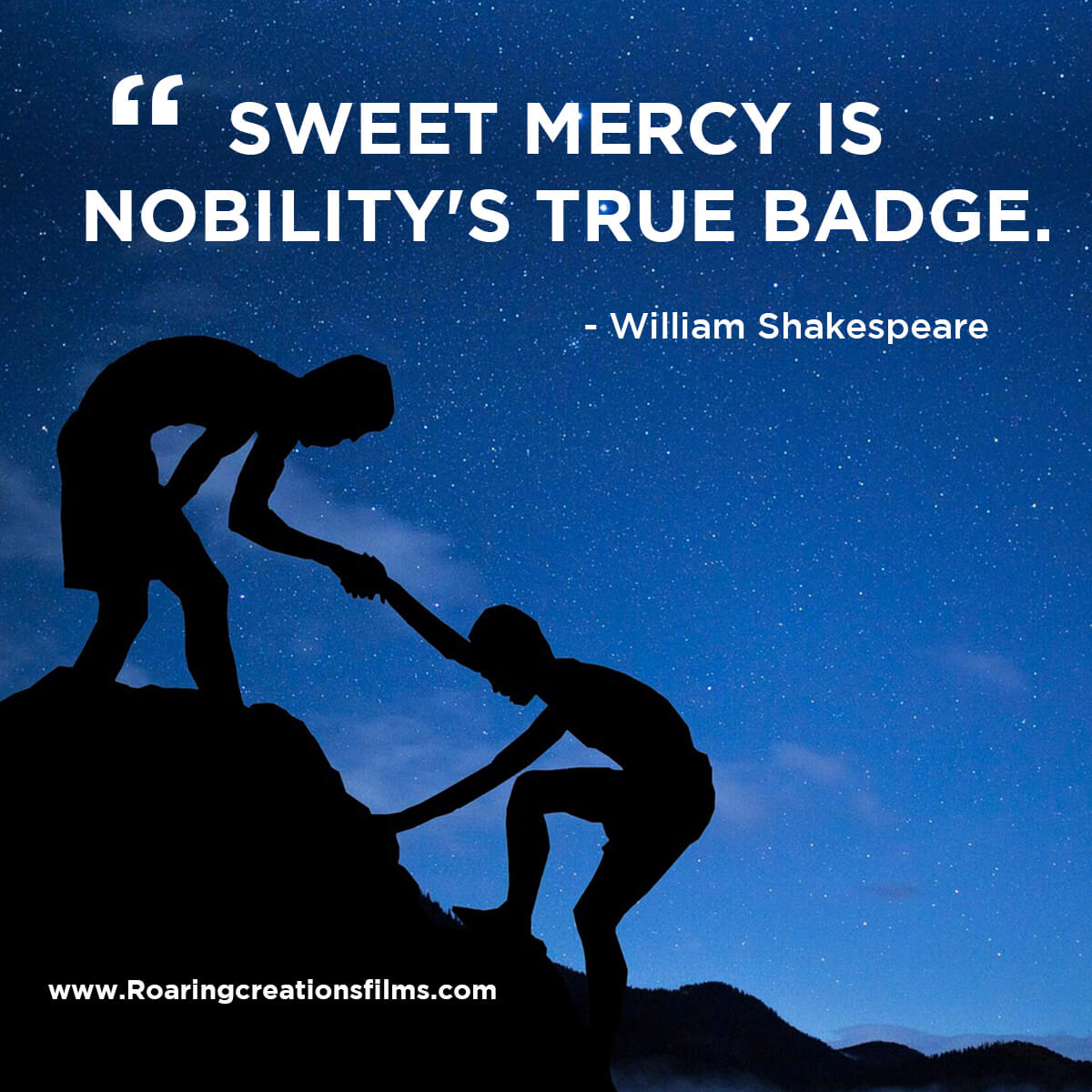 8) God has given you one face and you make yourselves another.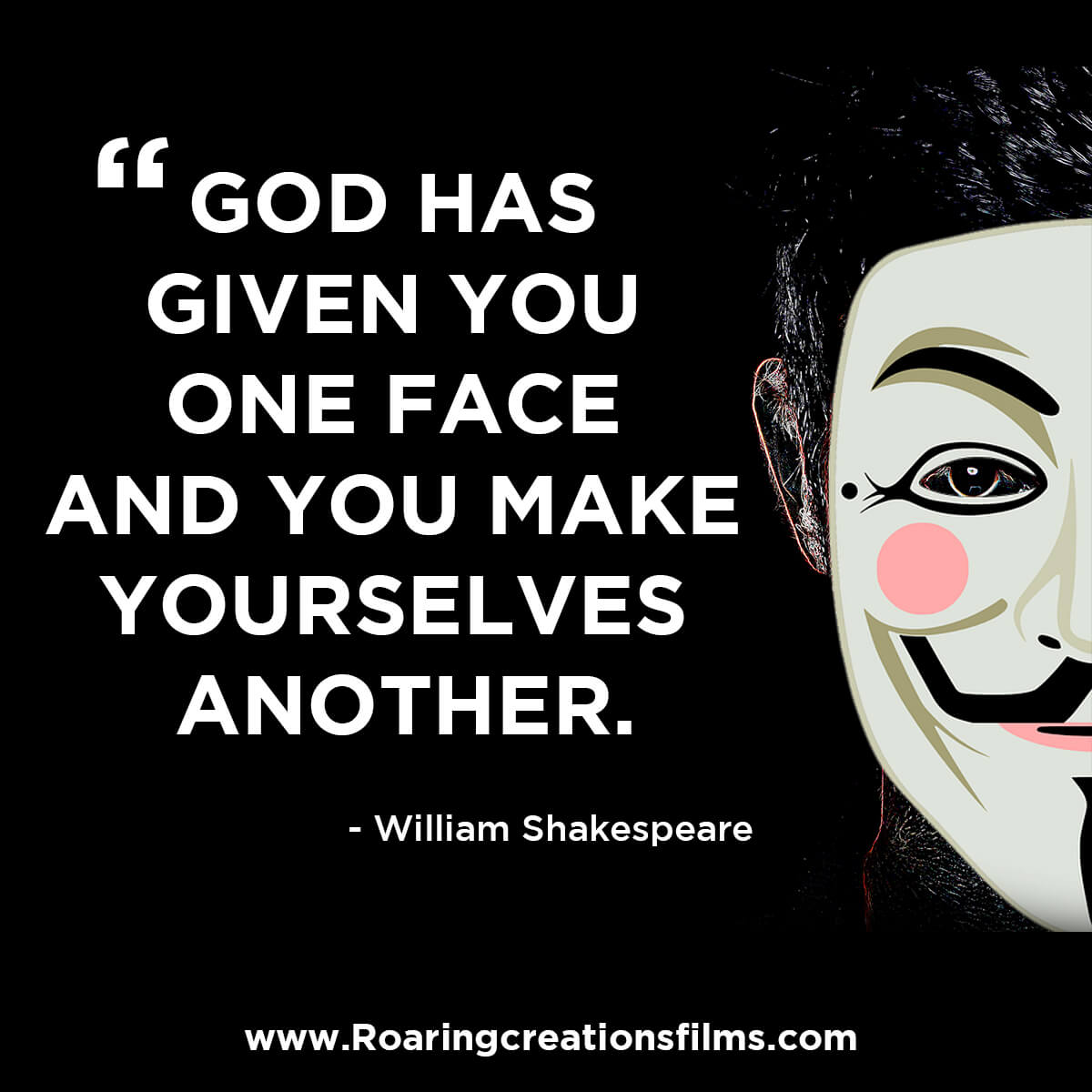 9) A fool thinks himself to be wise, but a wise man knows himself to be a fool.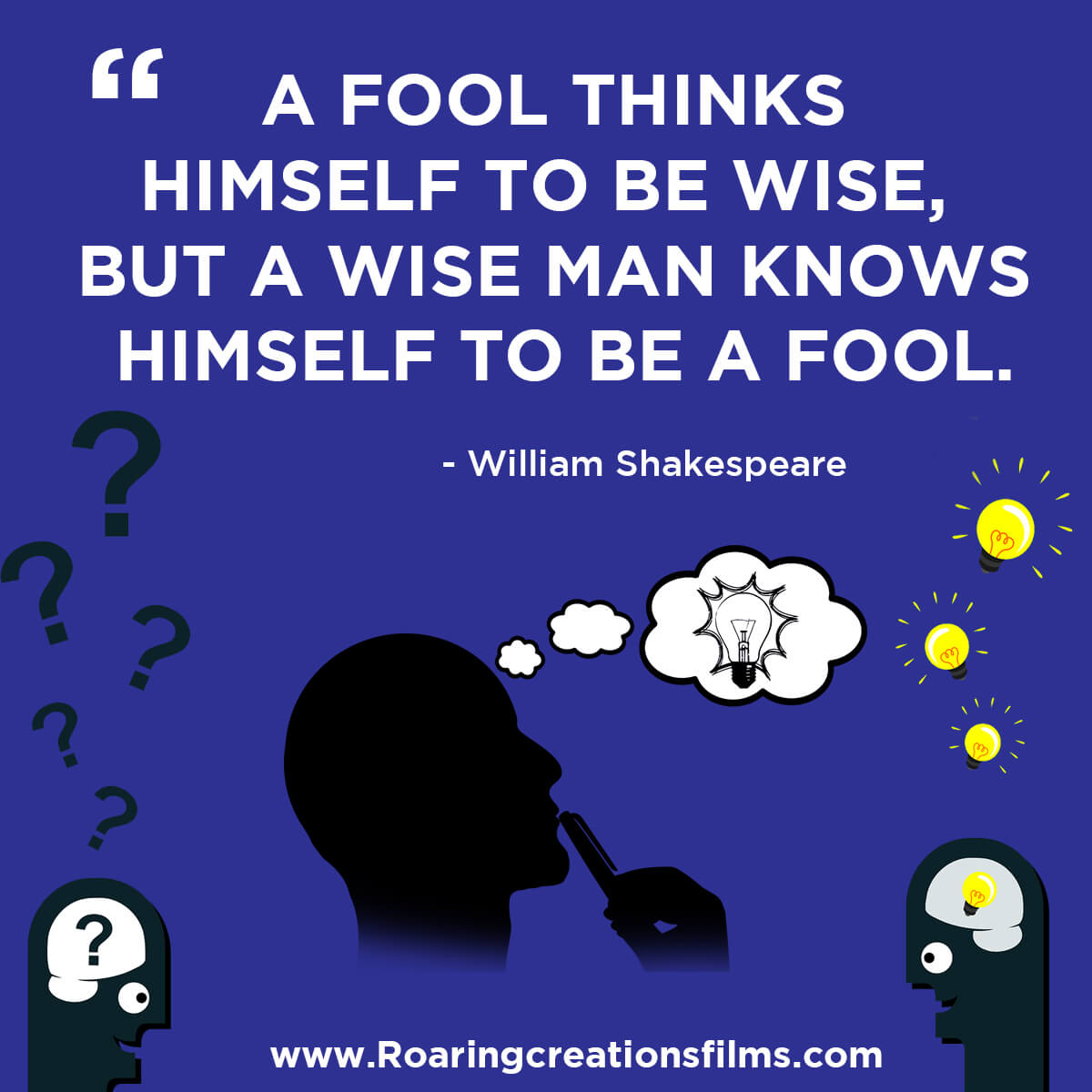 10) There is nothing either good or bad, but thinking makes it so.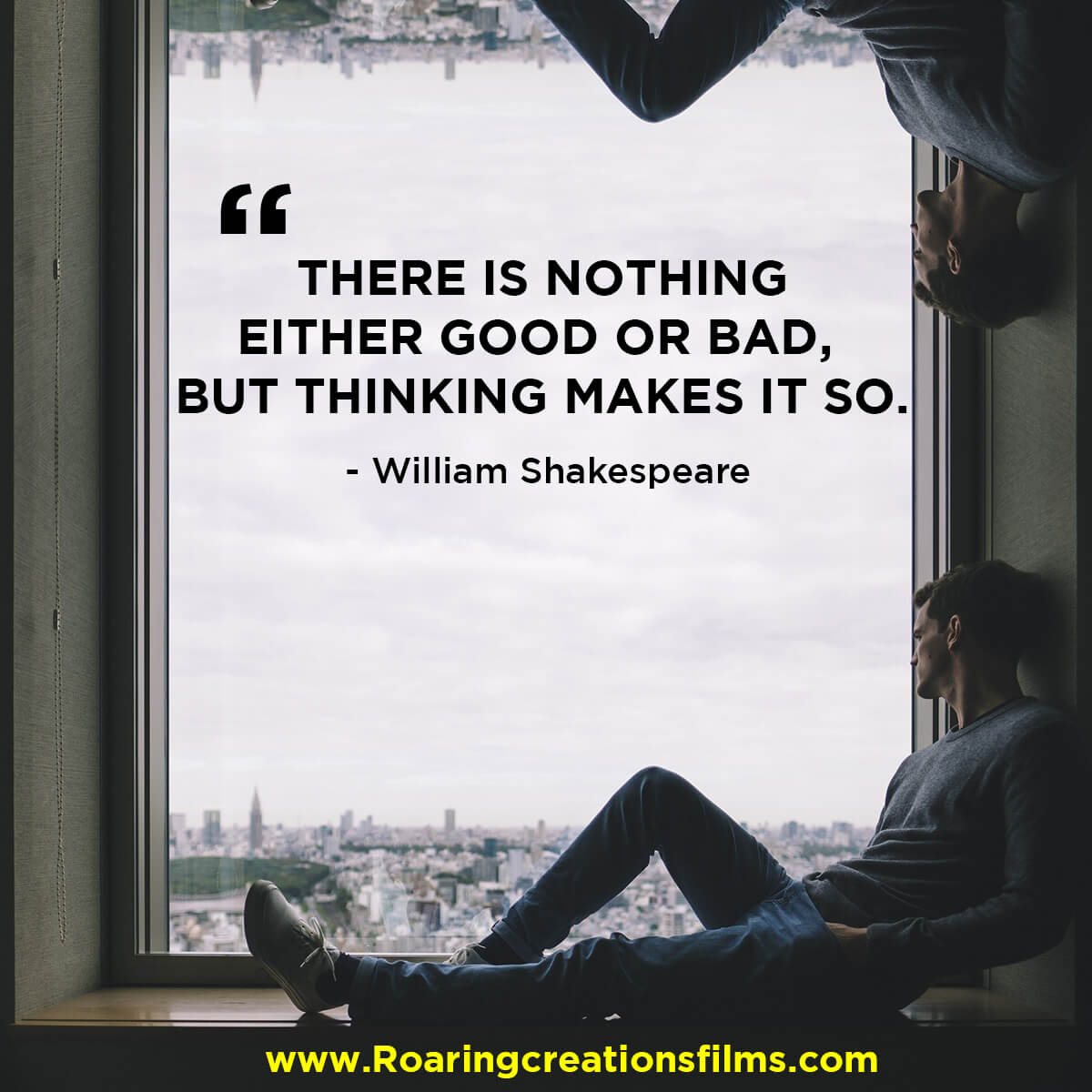 11) All world is a stage, everyone has their roles and they play them according to the situation.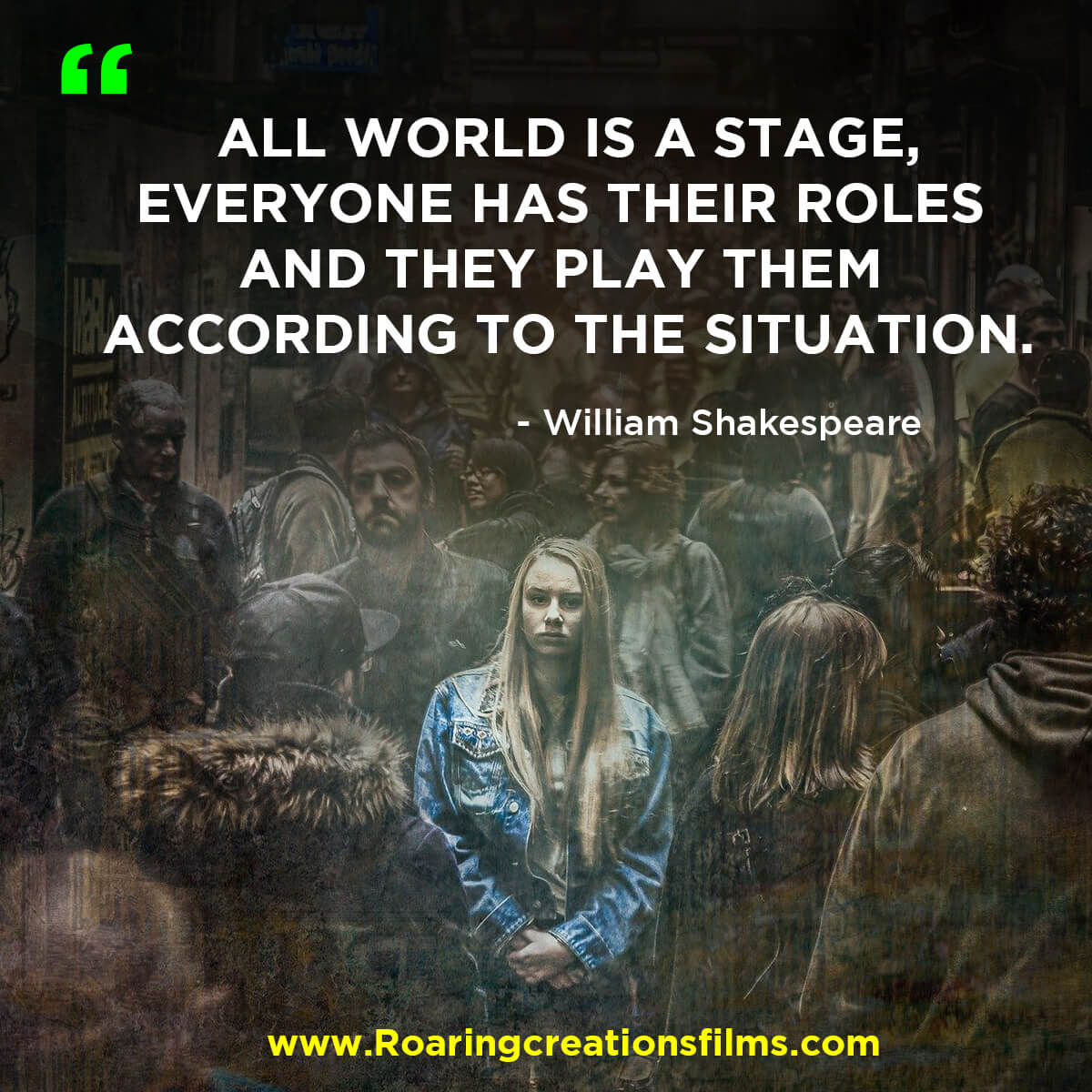 12) Cowards die many times before their deaths; the valiant never taste the death, but once.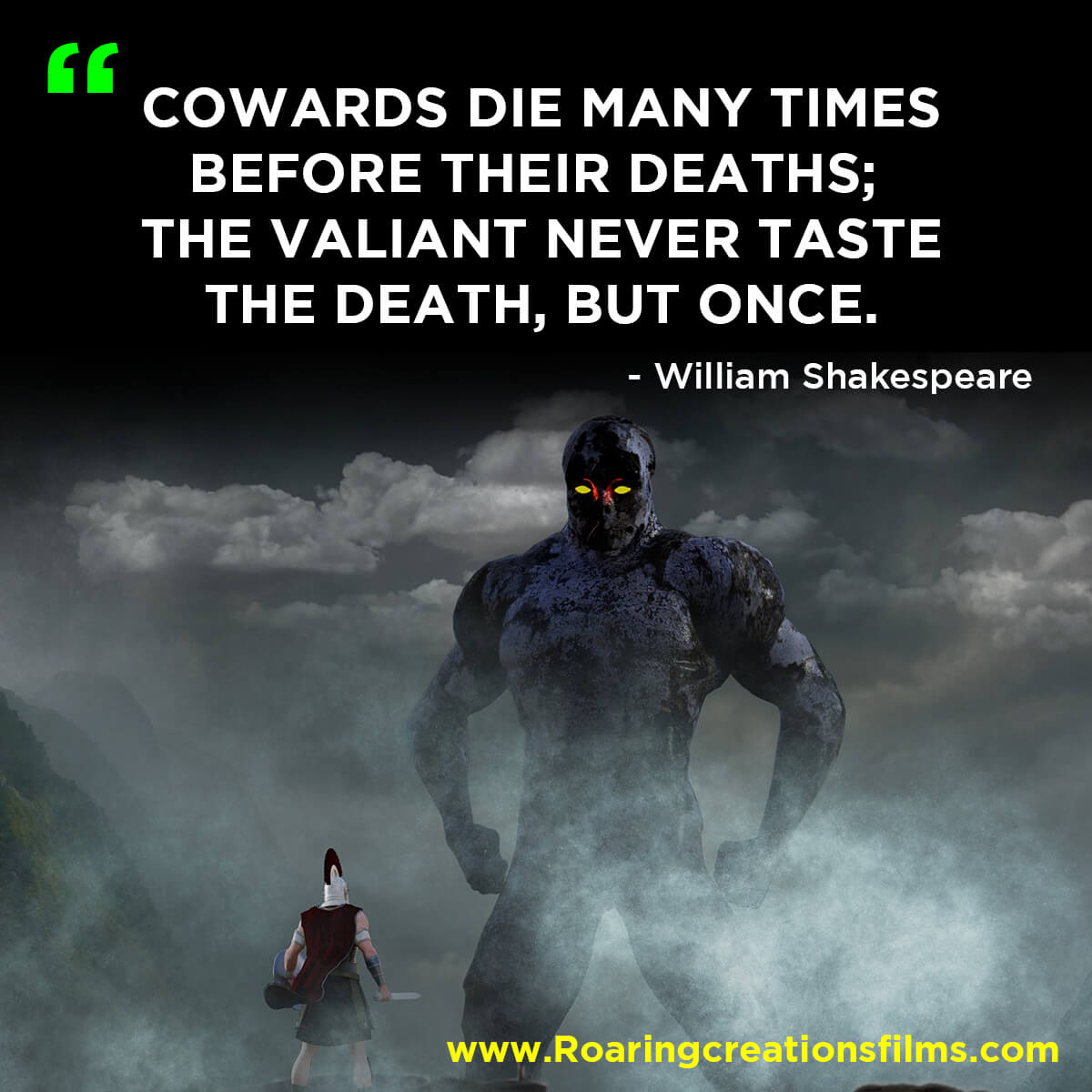 13) An overflow of good converts to bad.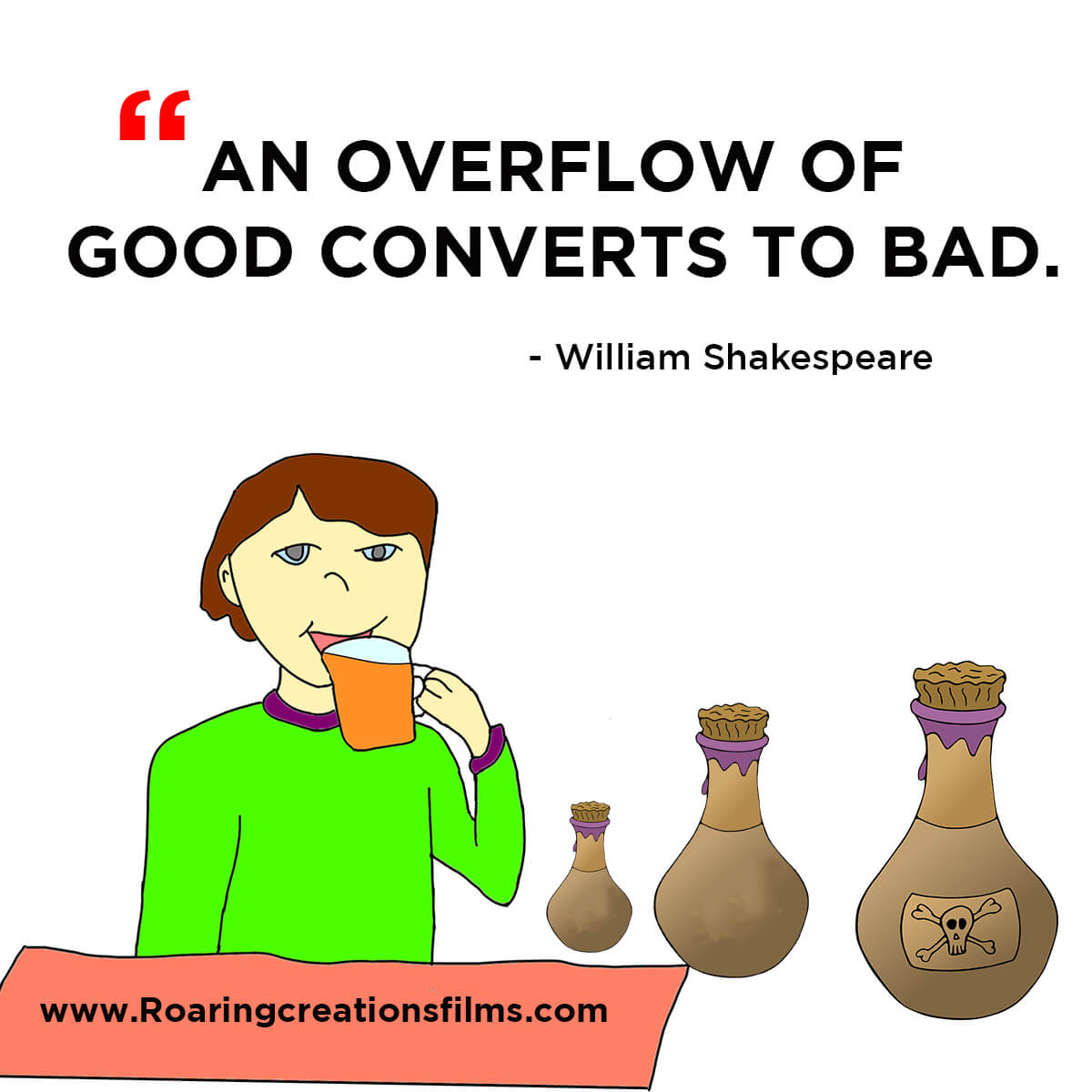 14) Ignorance is the curse of God; knowledge is the wing, with it we can fly to heaven.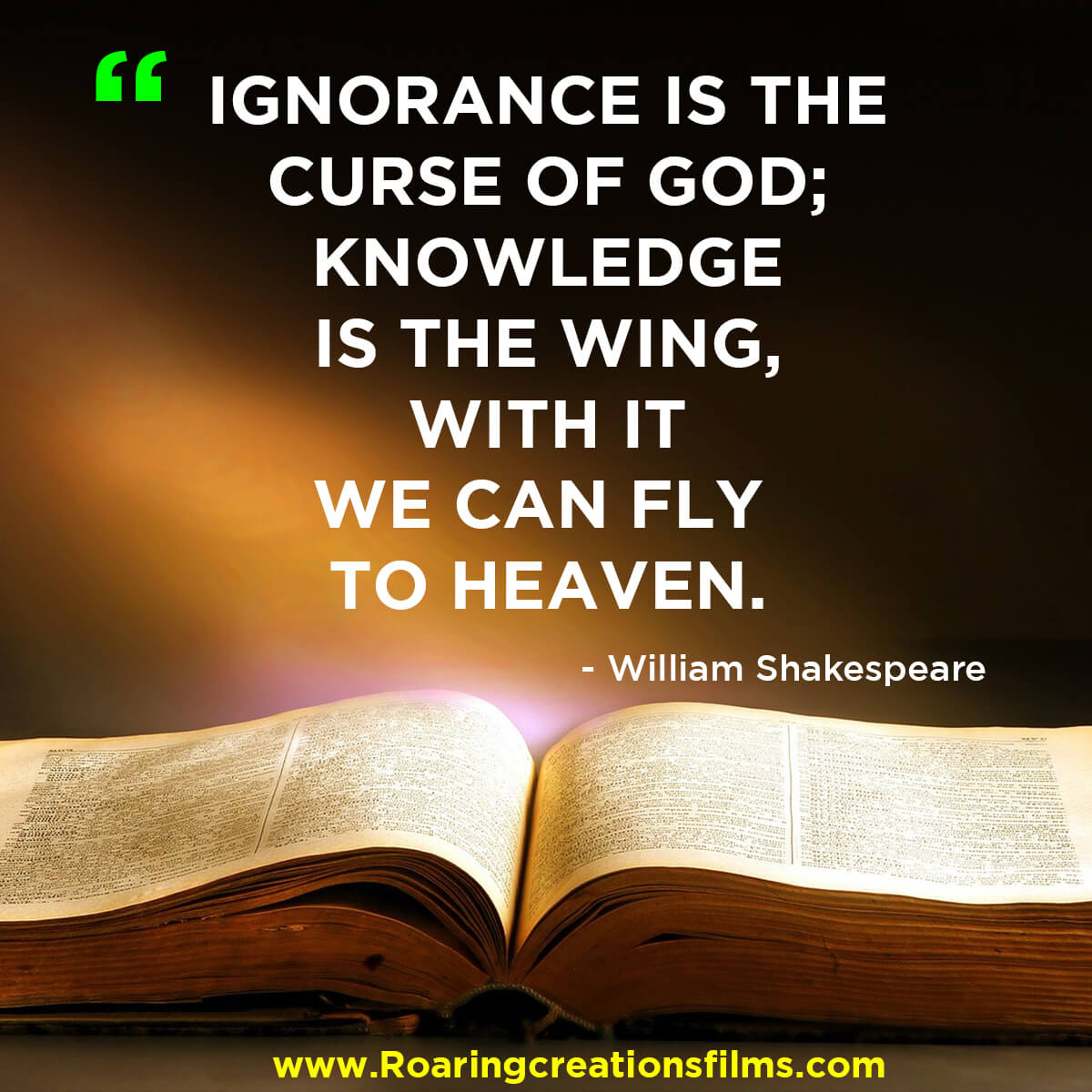 15) Listen to many, speak to few.
16) No legacy is so rich as honesty.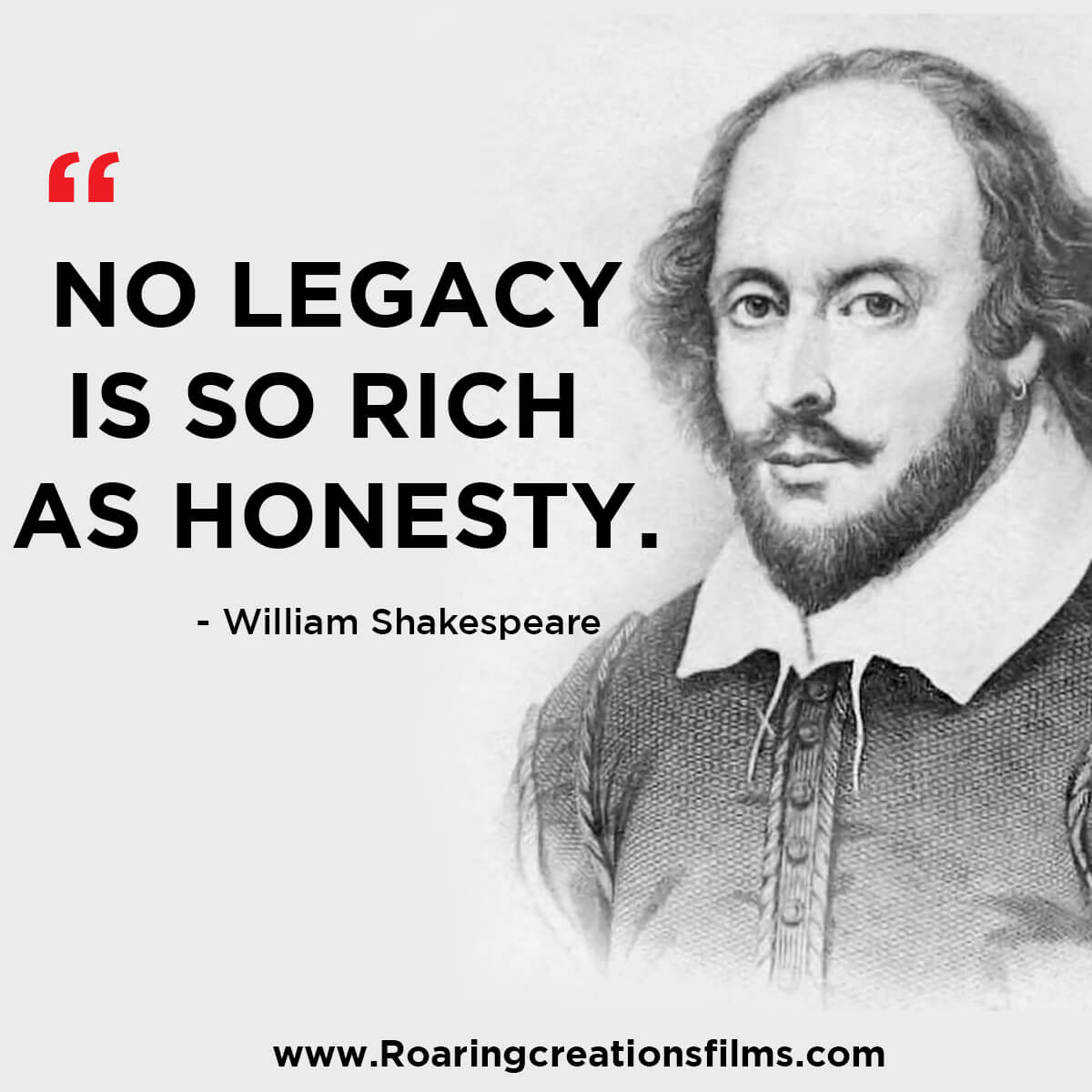 17) One touch of nature makes the whole world kin.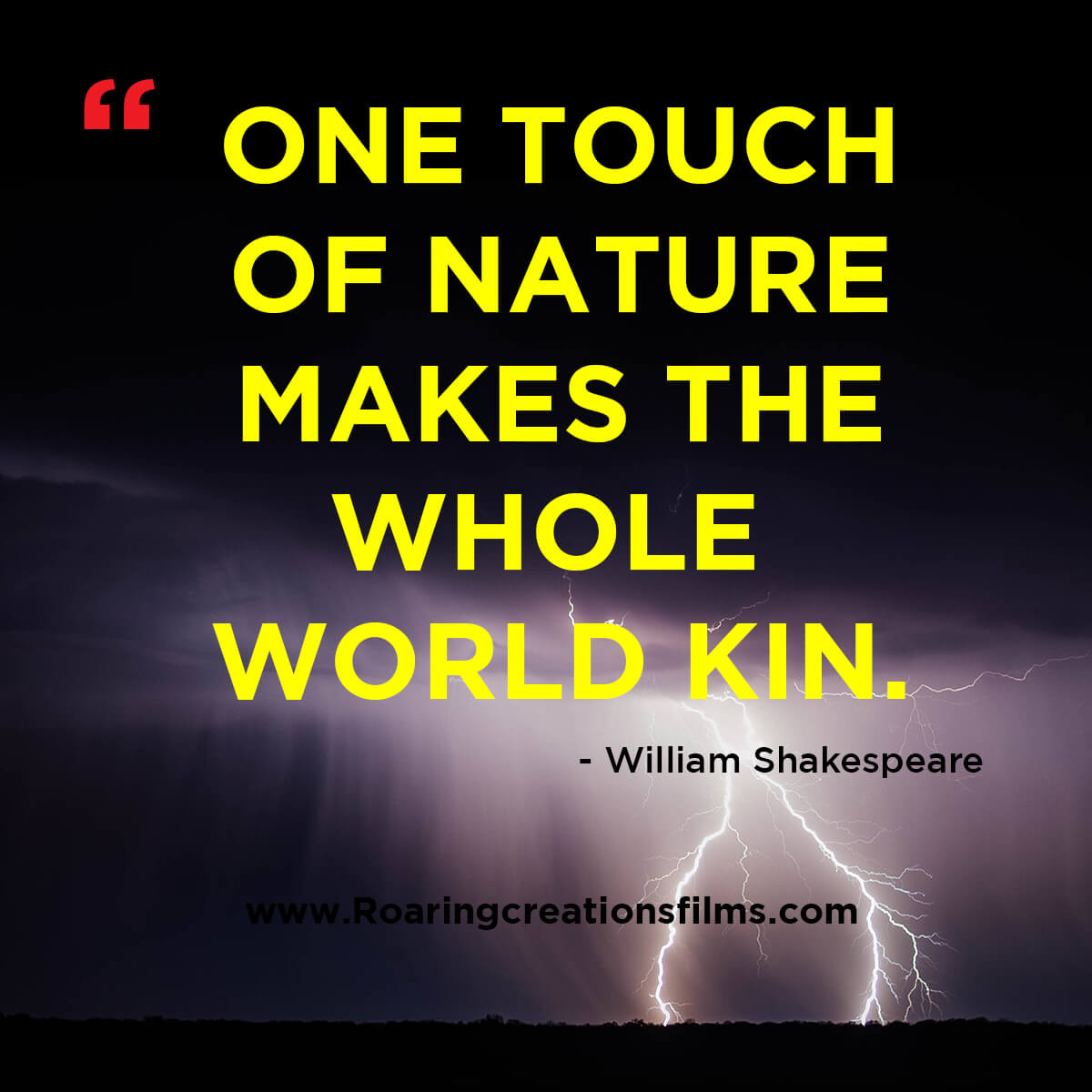 18) If music be the food of love, play on.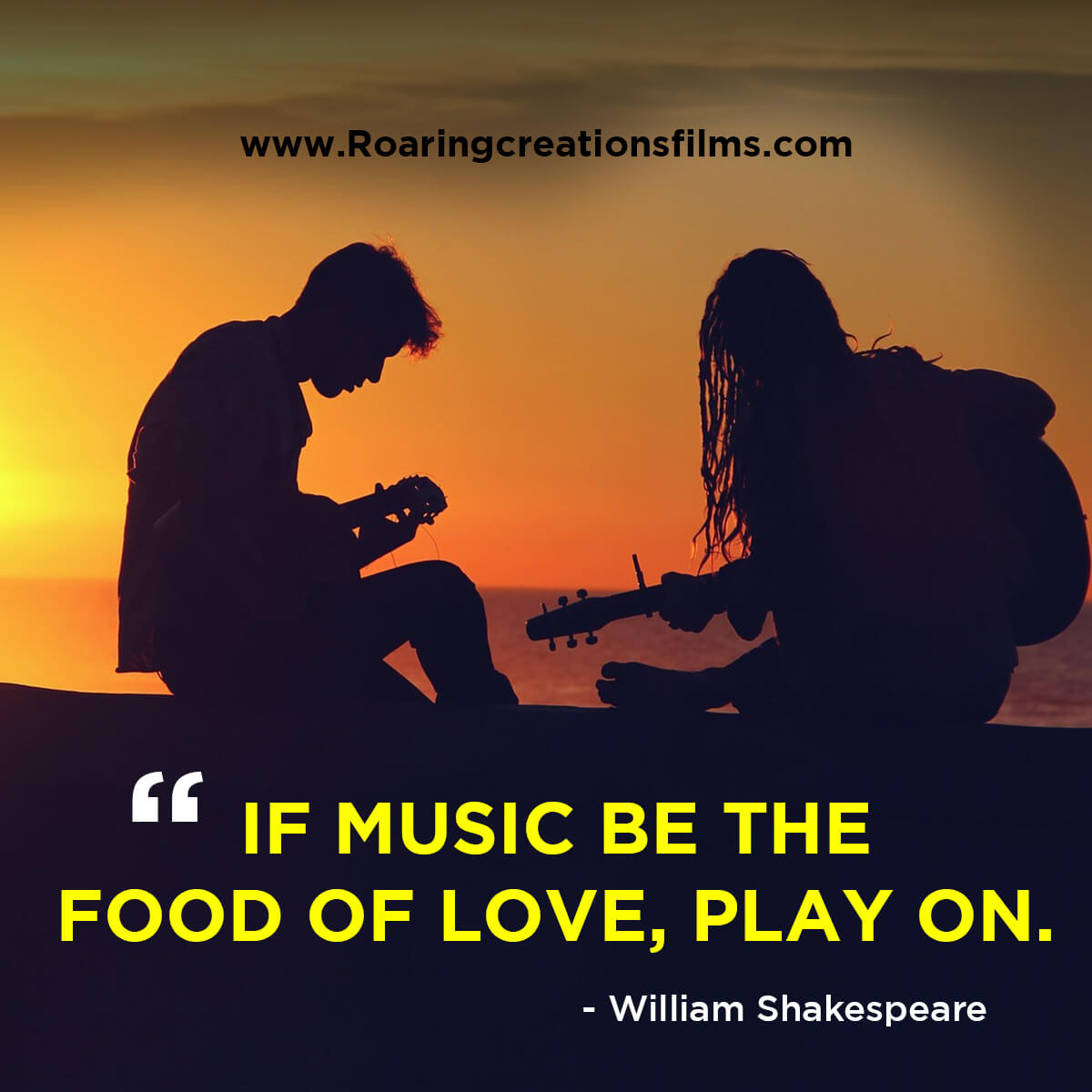 19) Now hell is empty, because all devils are here only.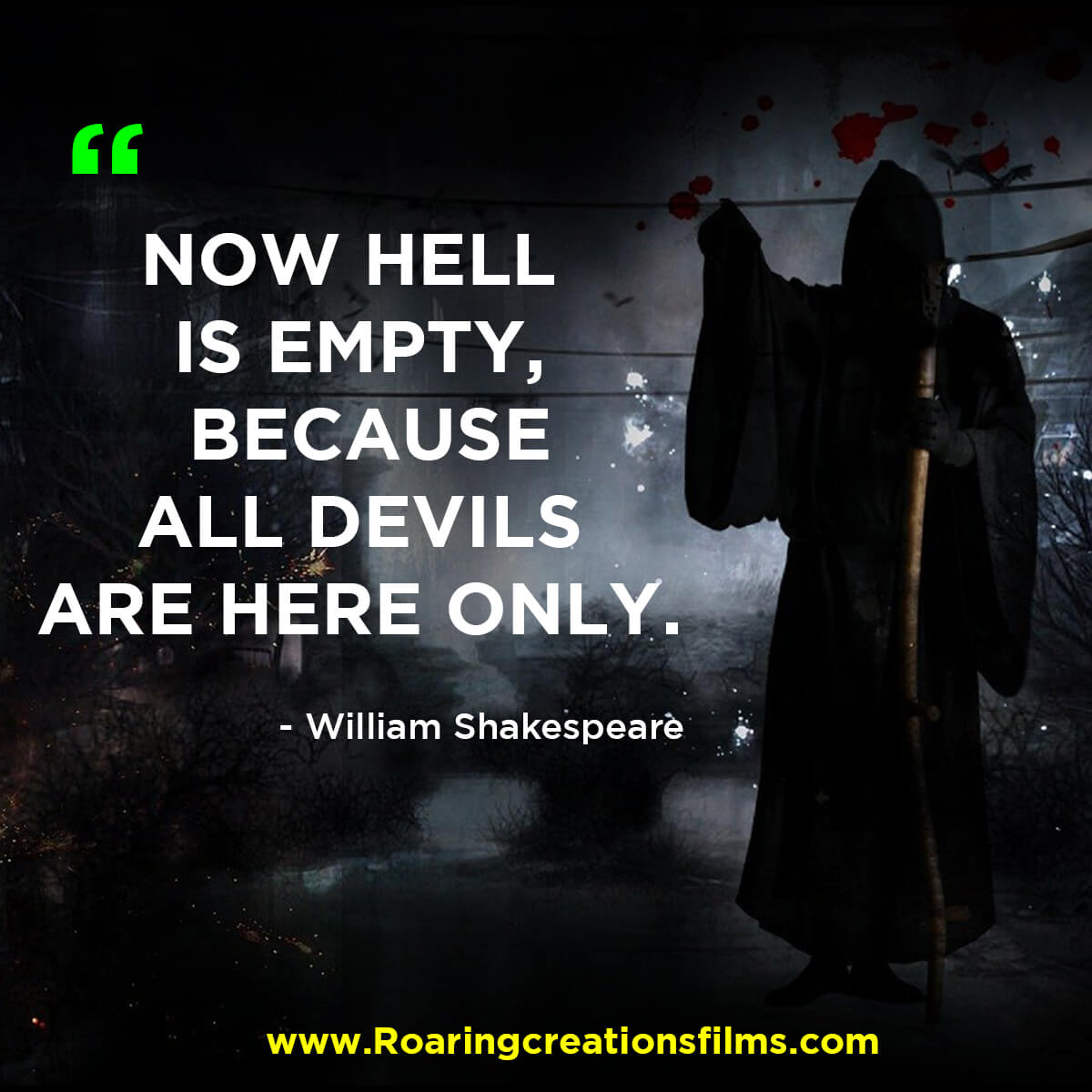 20) It is not in the stars to hold our destiny but in ourselves.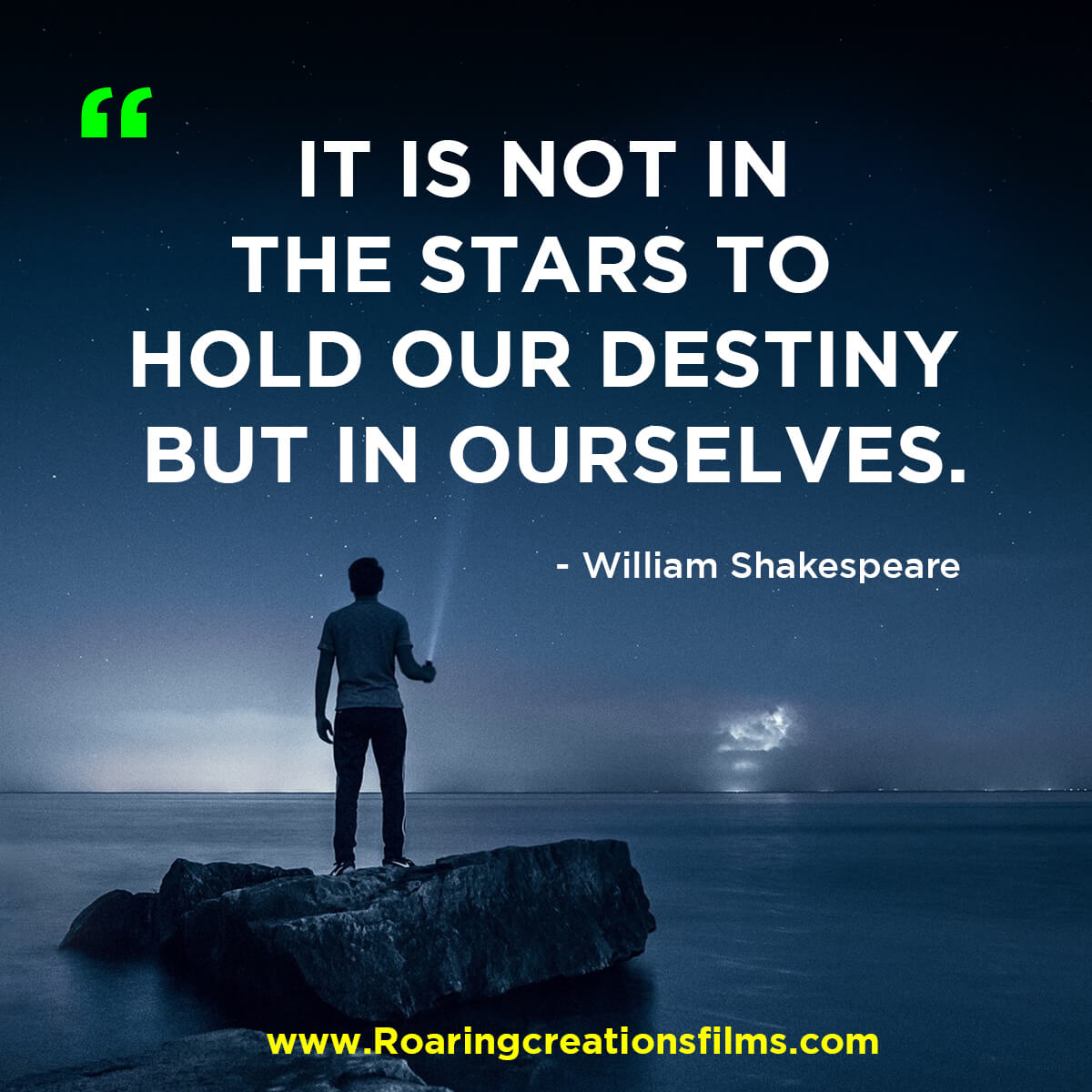 21) We know what we are, but we don't know what we may be.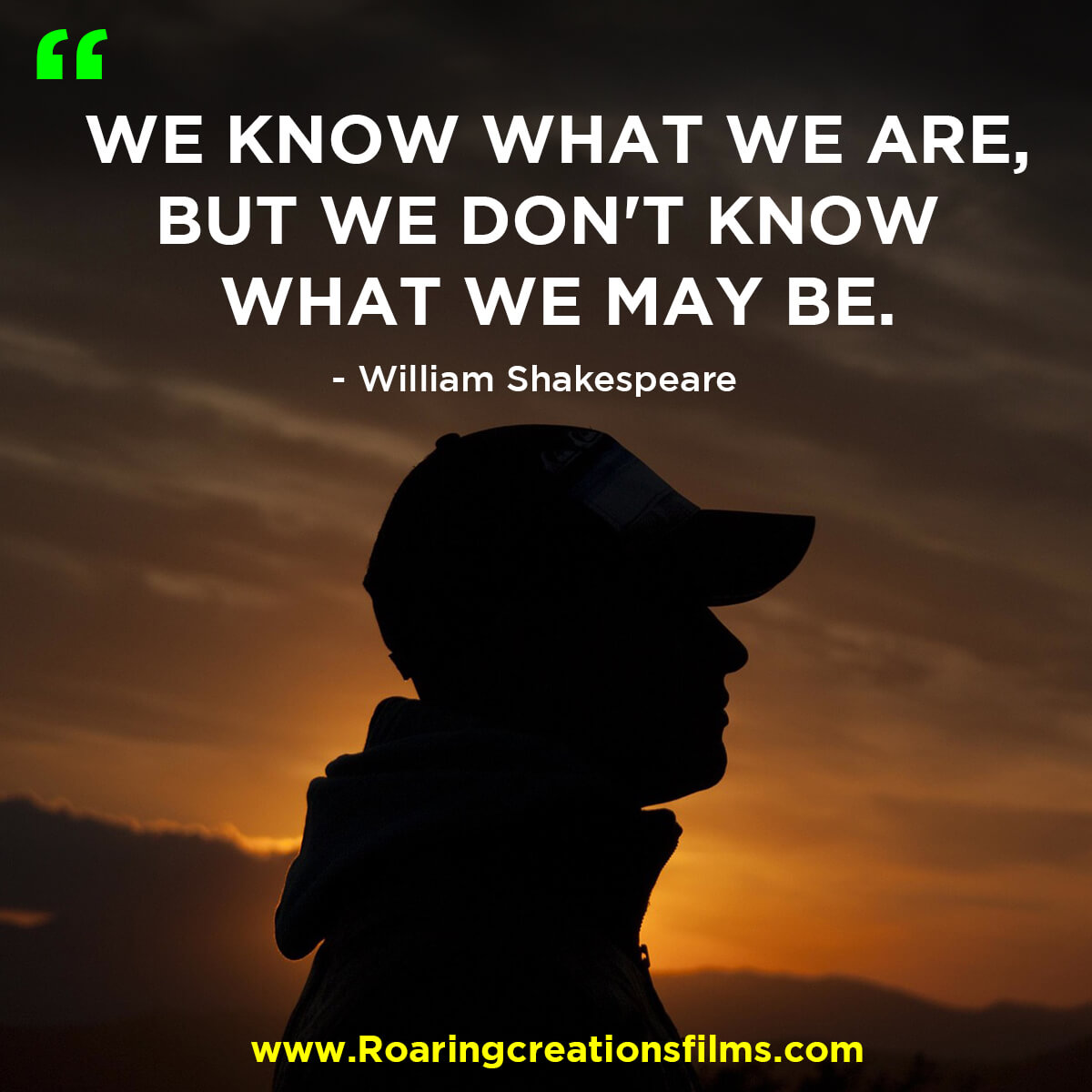 22) I always feel happy, do you know why? Because I don't expect anything from anyone, expectations always hurt us. Life is short, so love your life, be happy and keep smiling.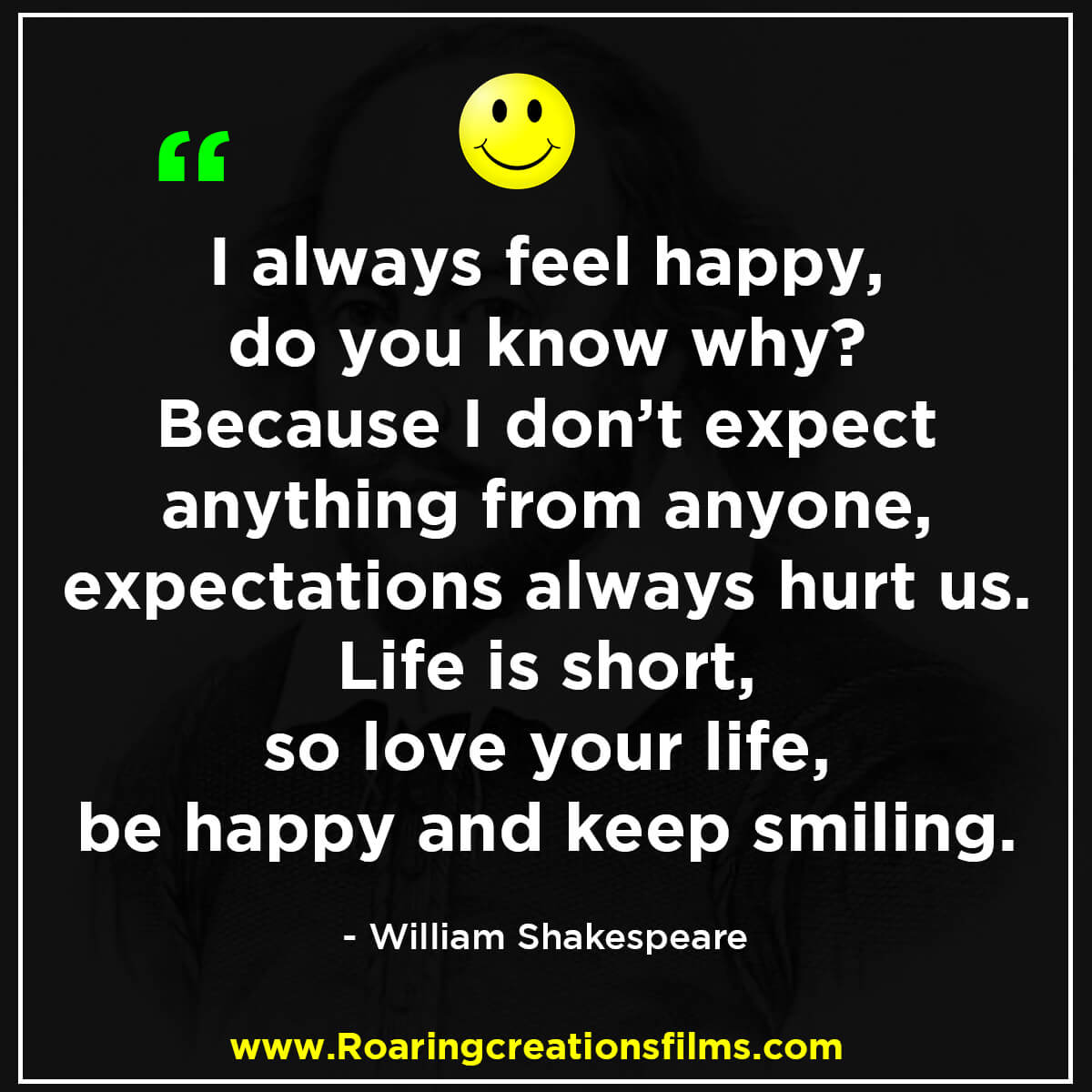 23) Have more than you show, speak less than you know.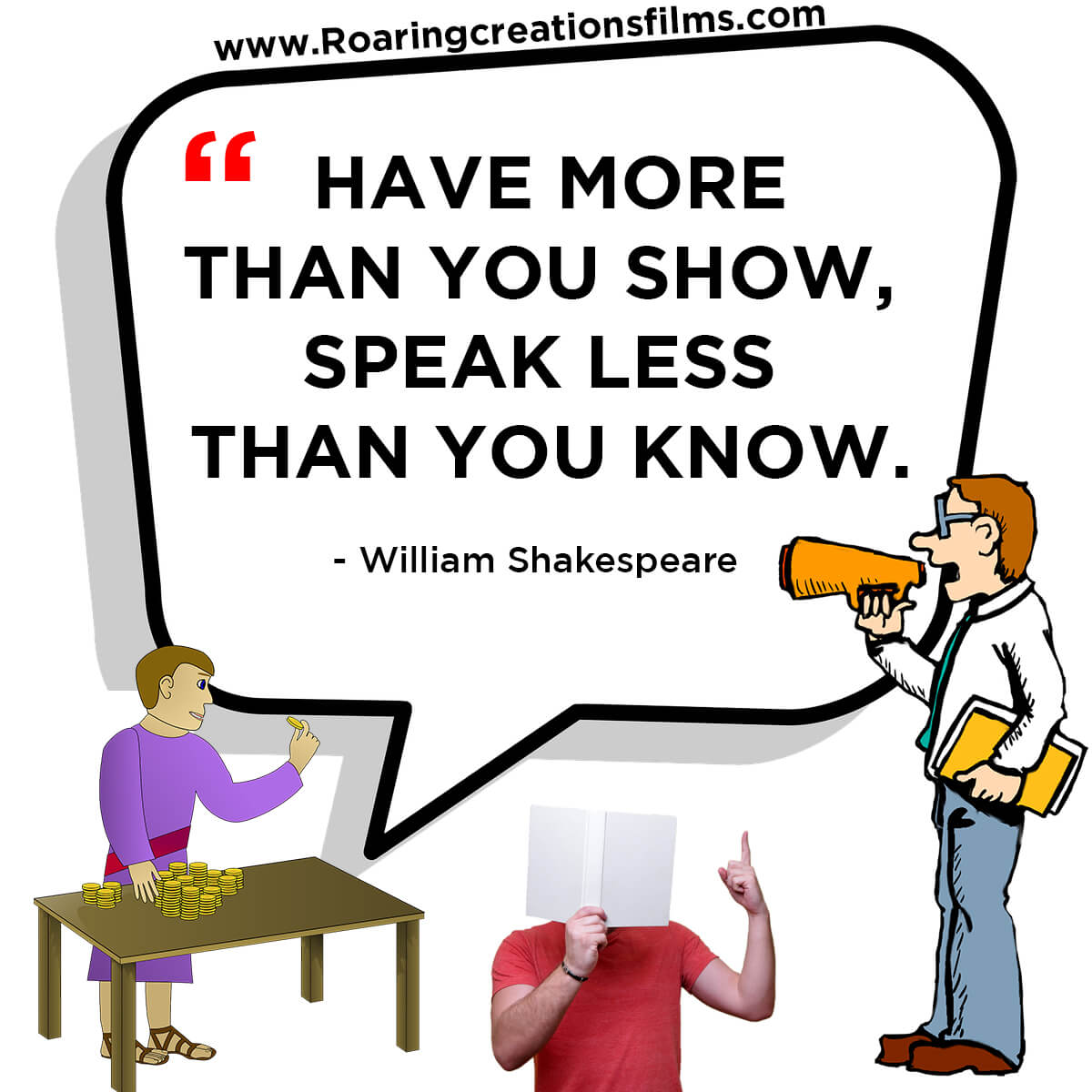 24) Just live for yourself.
Before you speak, listen.
Before you write, think.
Before you spend, earn.
Before you pray, forgive.
Before you hurt, feel.
Before you hate, love.
Before you quit, try.
Before you die, live.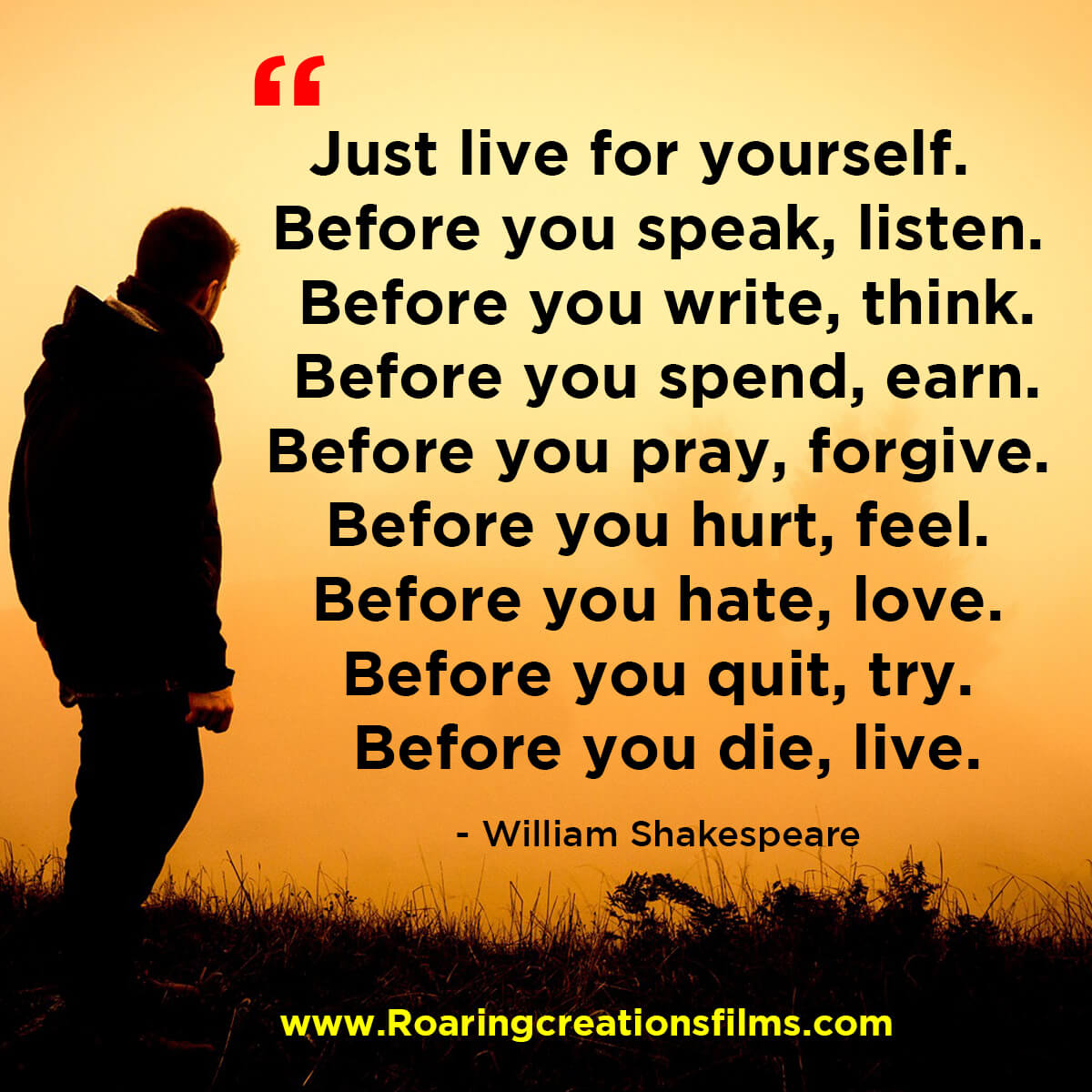 25) To do a great right, do a little wrong.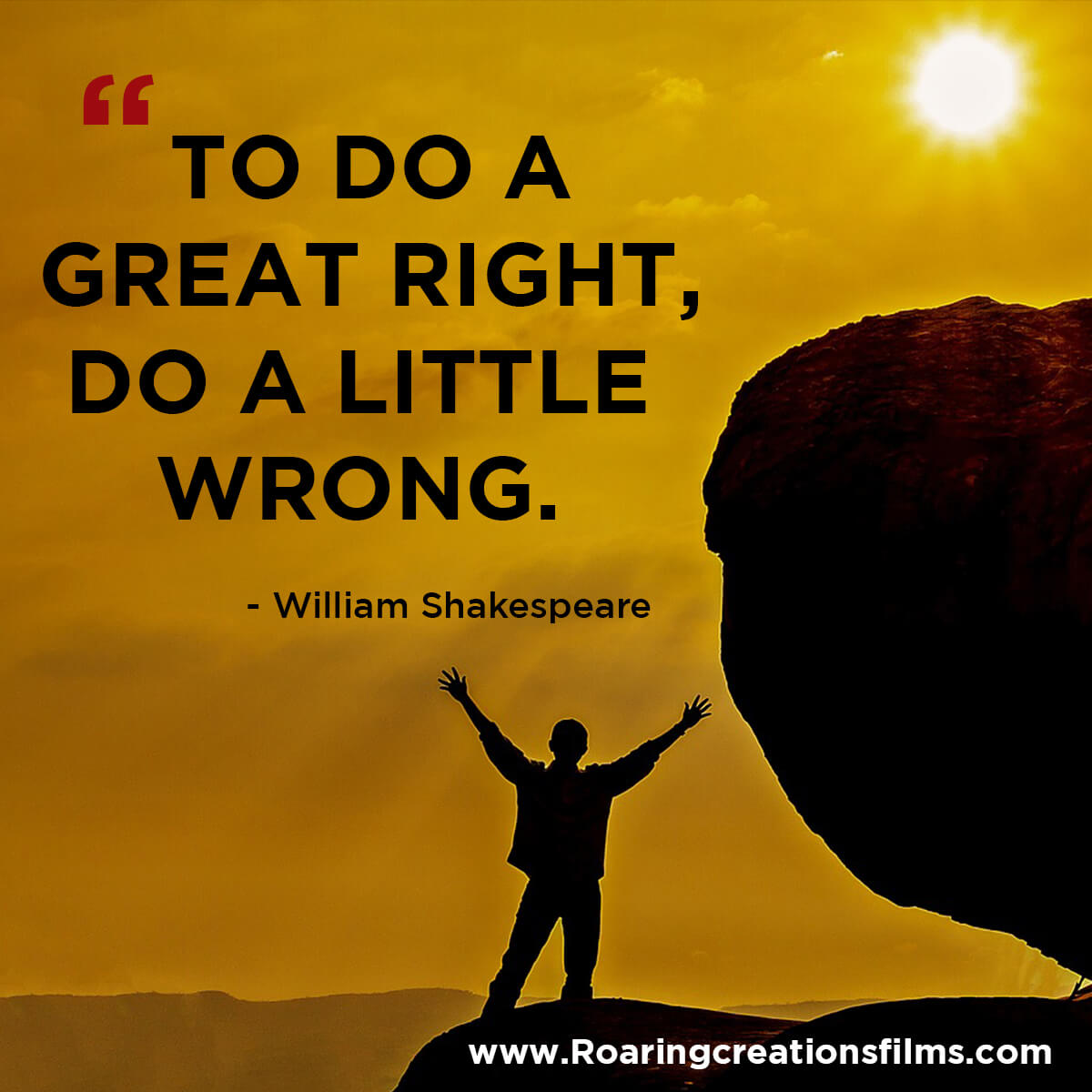 26) Always the wrong person gives you the right lesson in your life.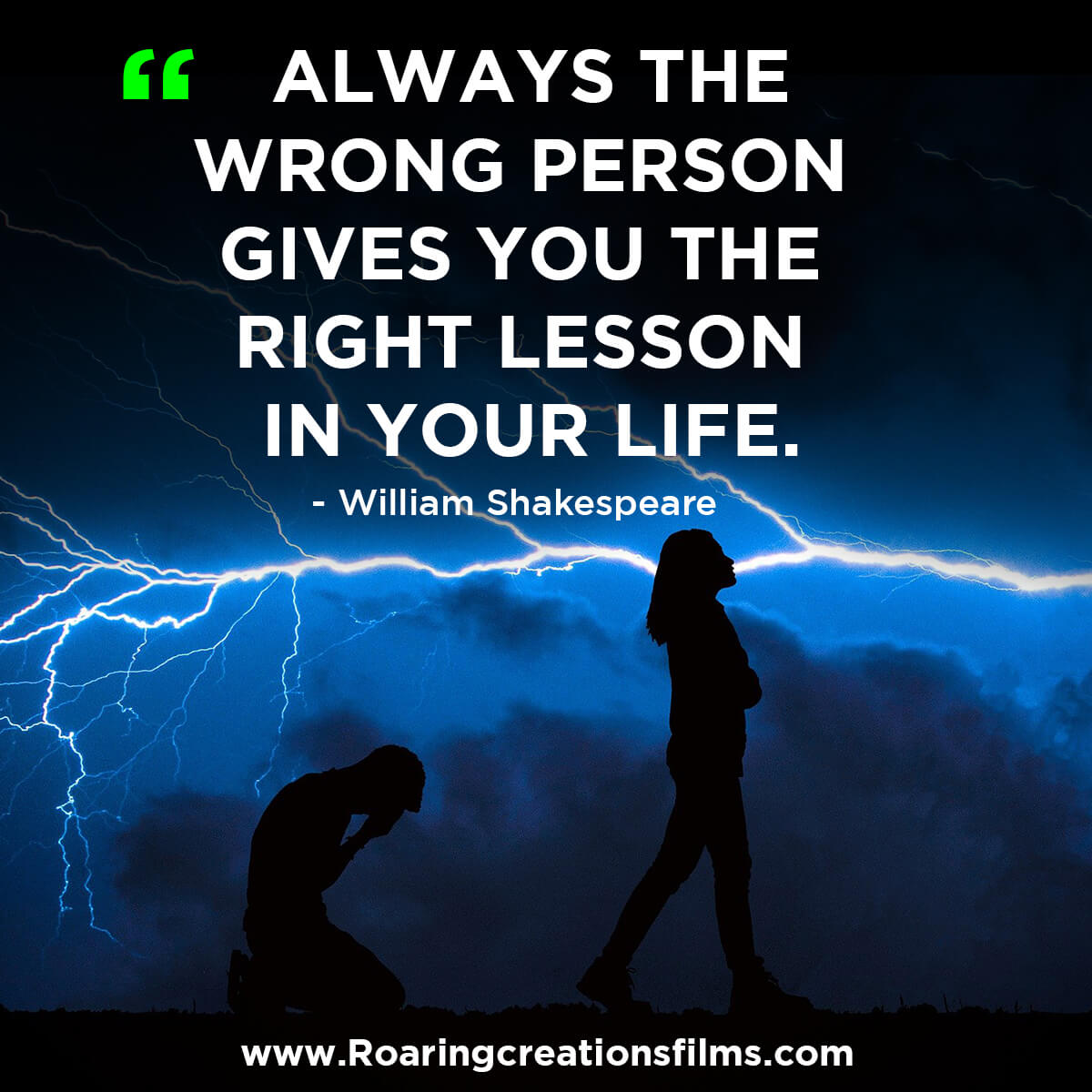 27) Words are easy, like the wind; Faithful friends are hard to find.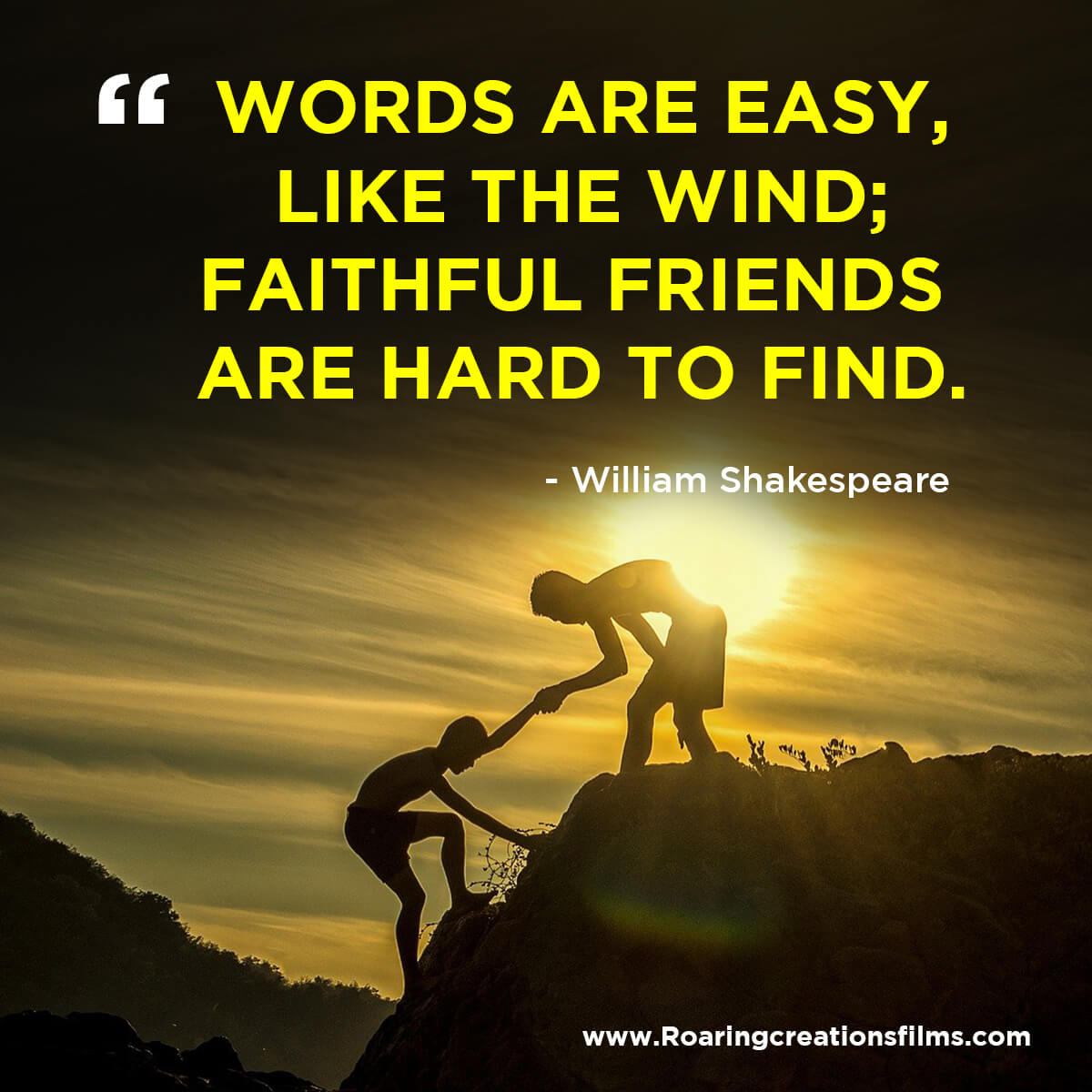 28) Time is very slow for those who wait. Very fast for those who are scared. Very long for those who celebrate. But for those who love, time is eternal.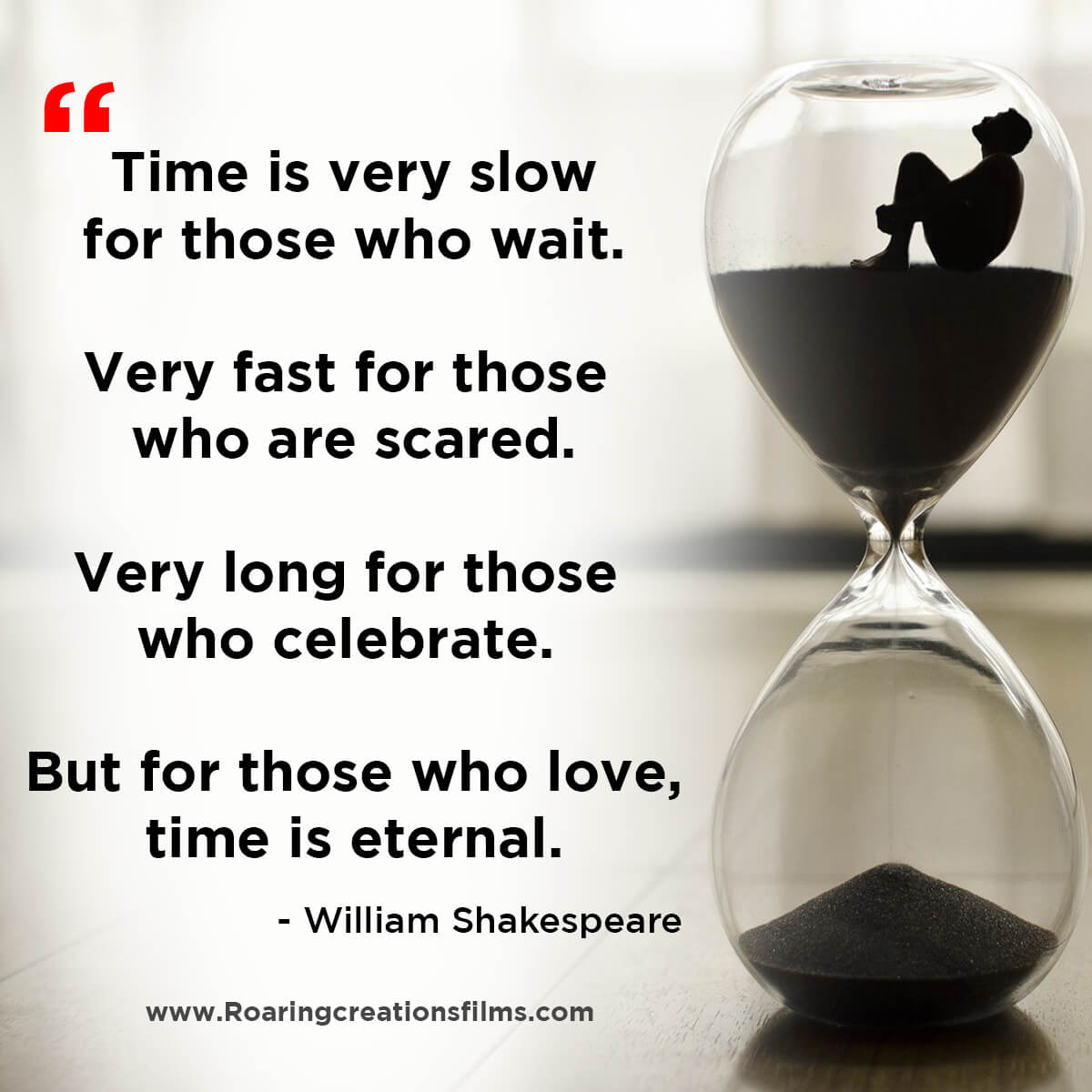 29) A true friend is one who knows everything about you and accepts you as it is.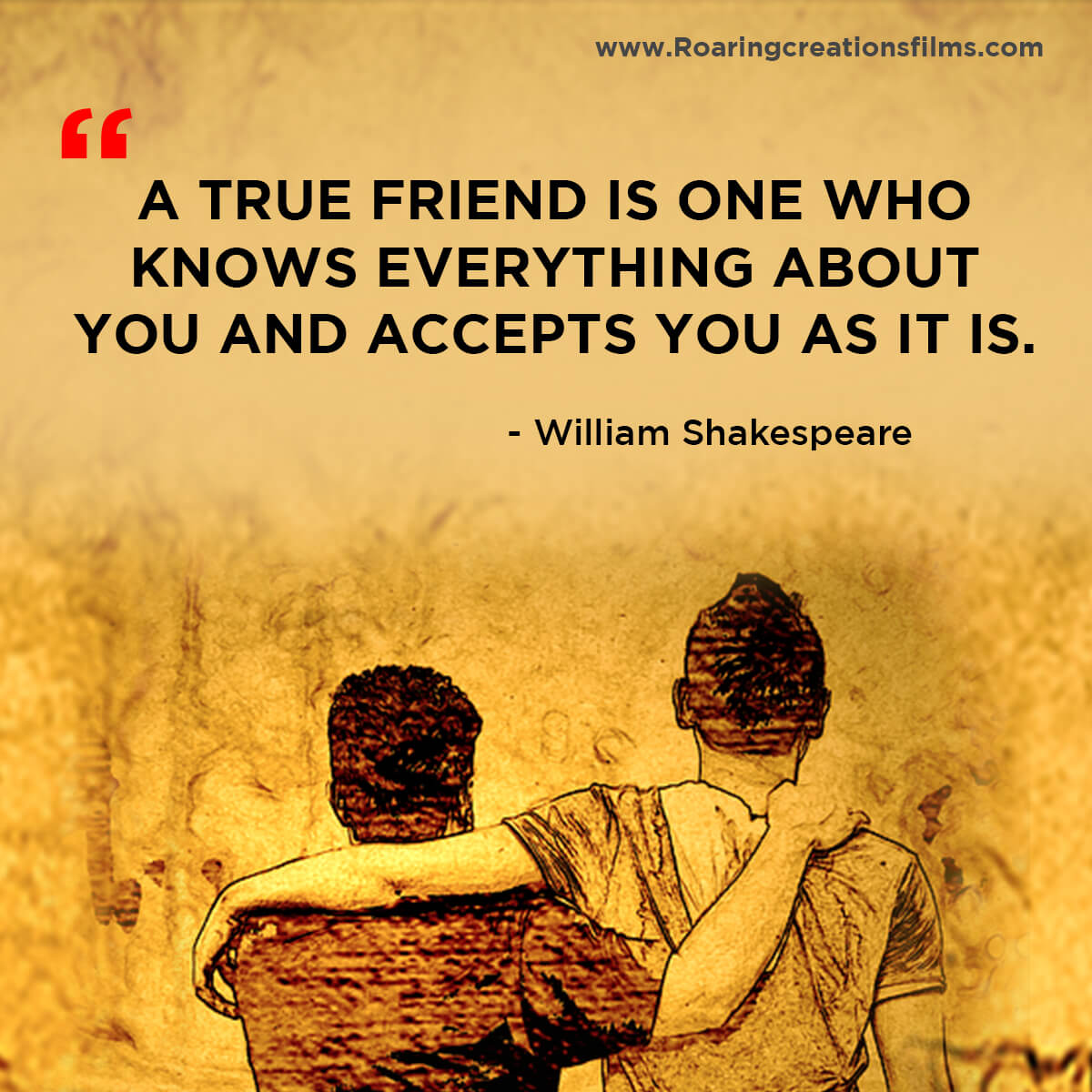 30) Don't be afraid of greatness. Because, Some are born great, some achieve greatness, and some have greatness thrust upon them.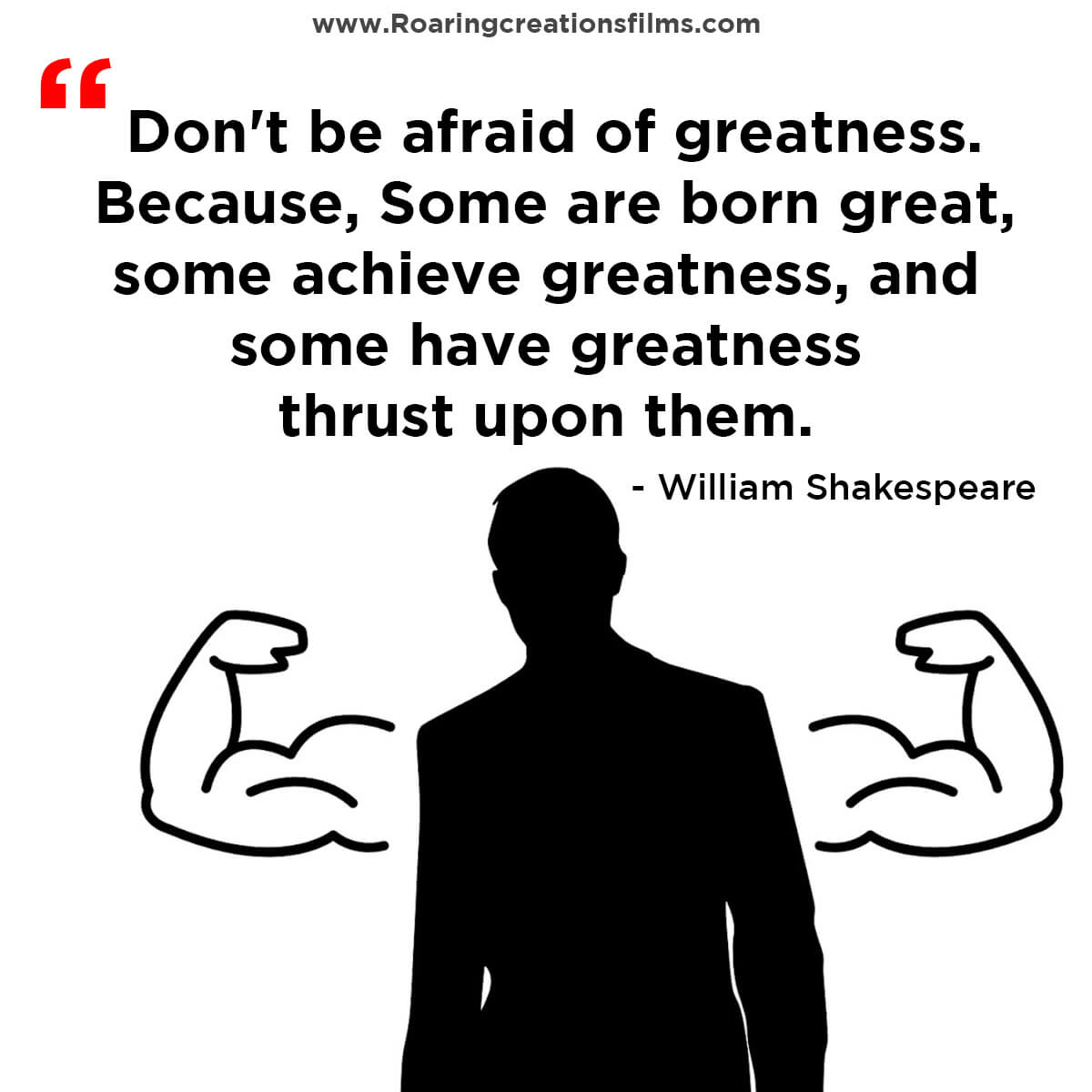 31) The eyes are the window to your soul.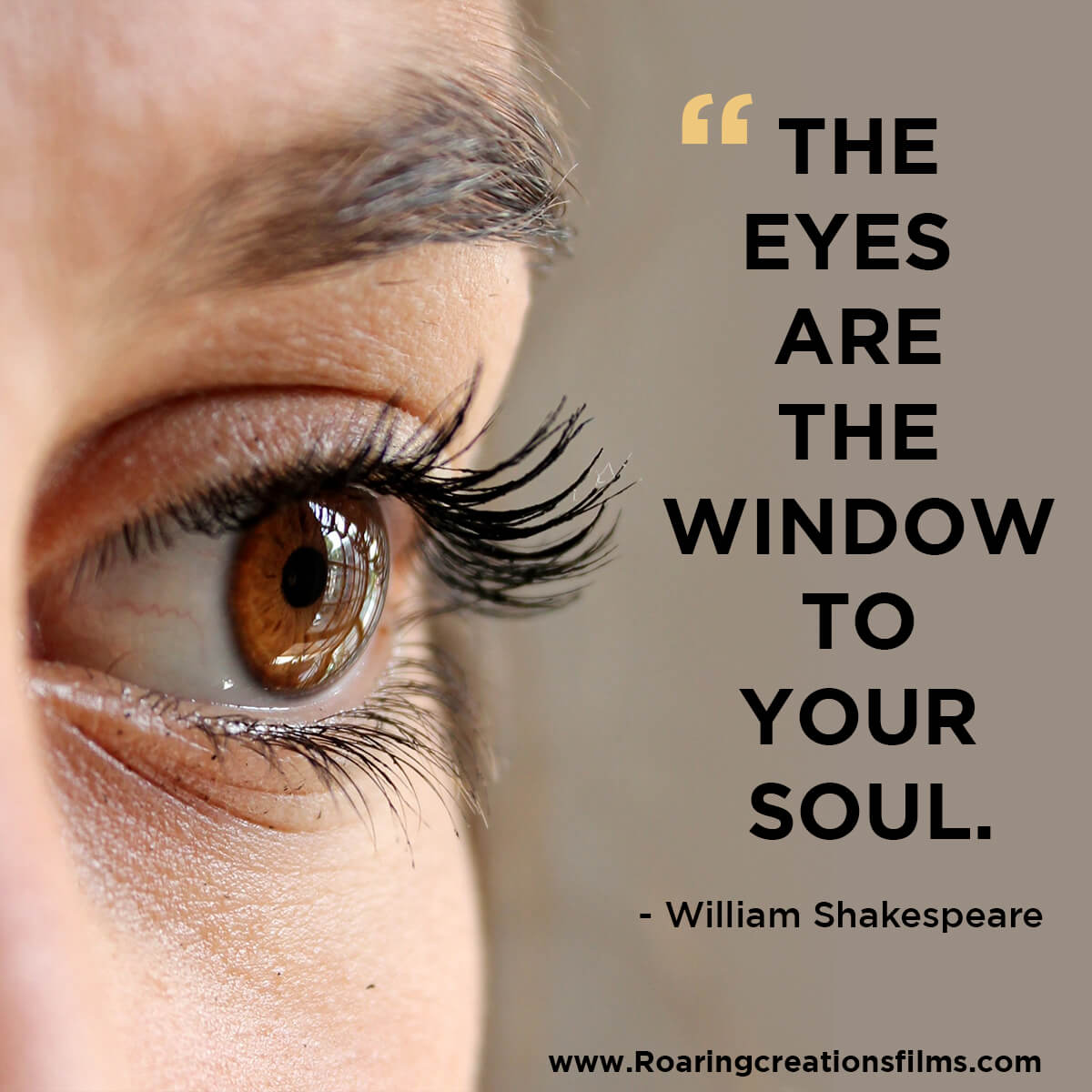 32) Expectation is the root of all heartache.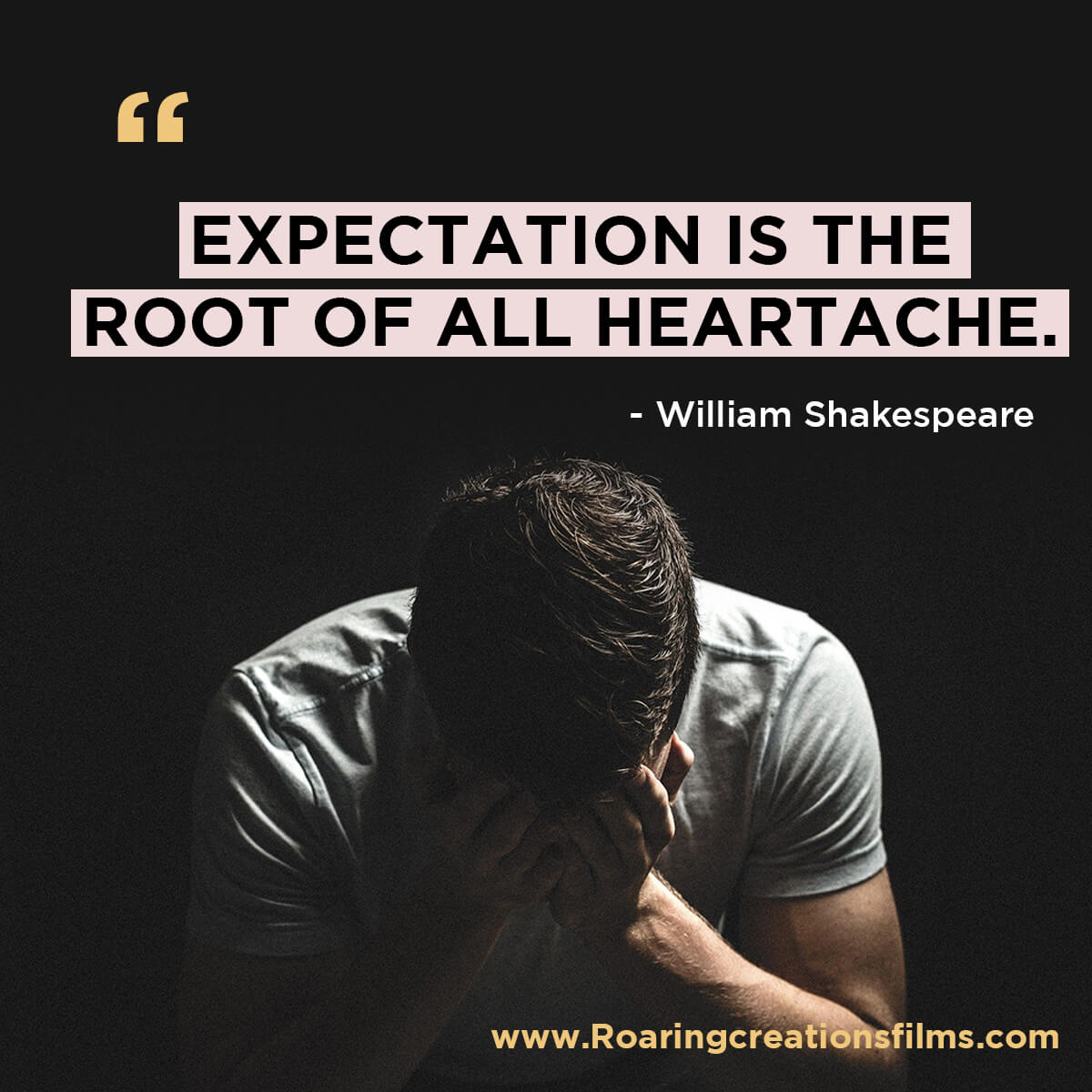 33) Things done well and with a care, exempt themselves from fear.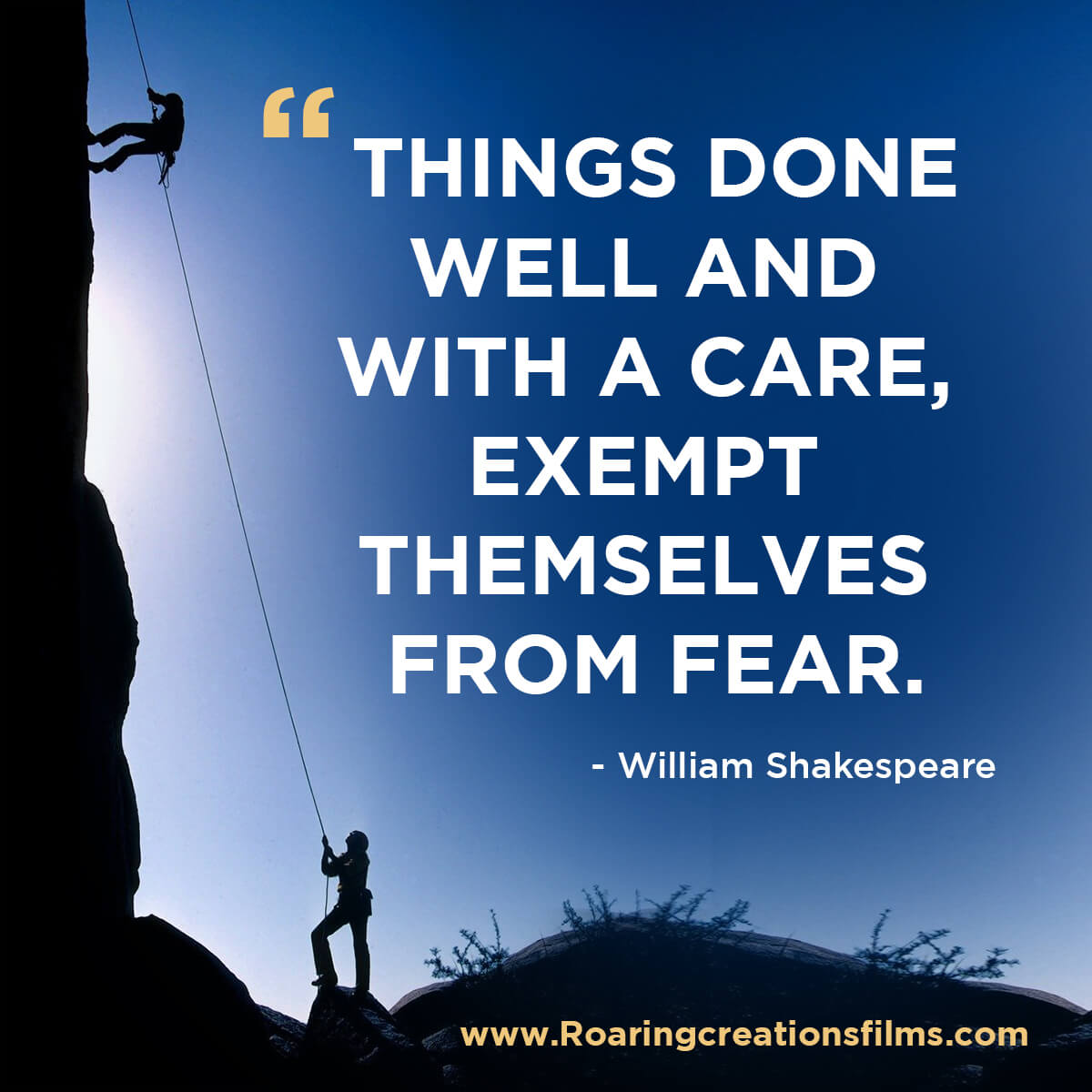 34) There is no darkness but ignorance.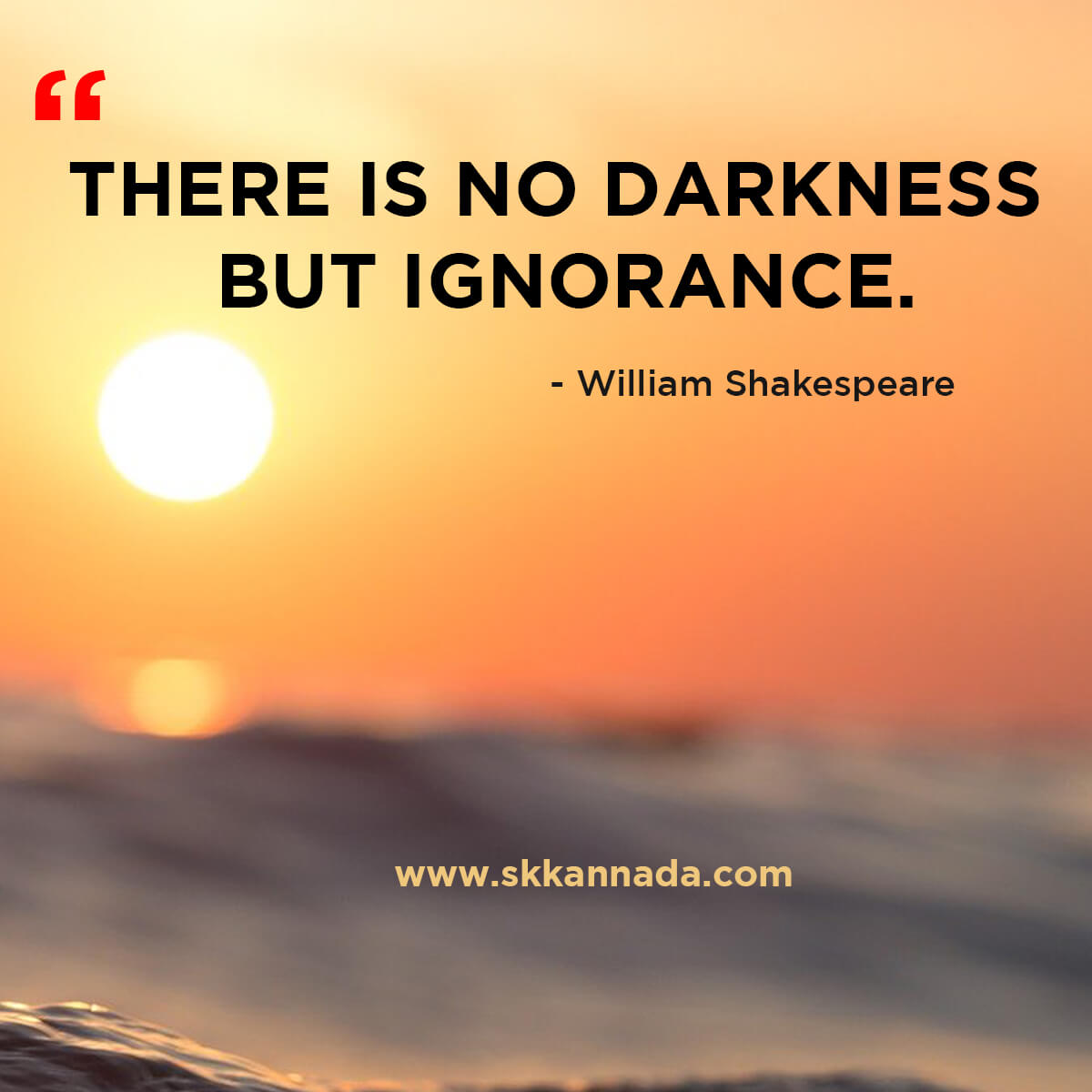 35) Love comes like sunshine after rain.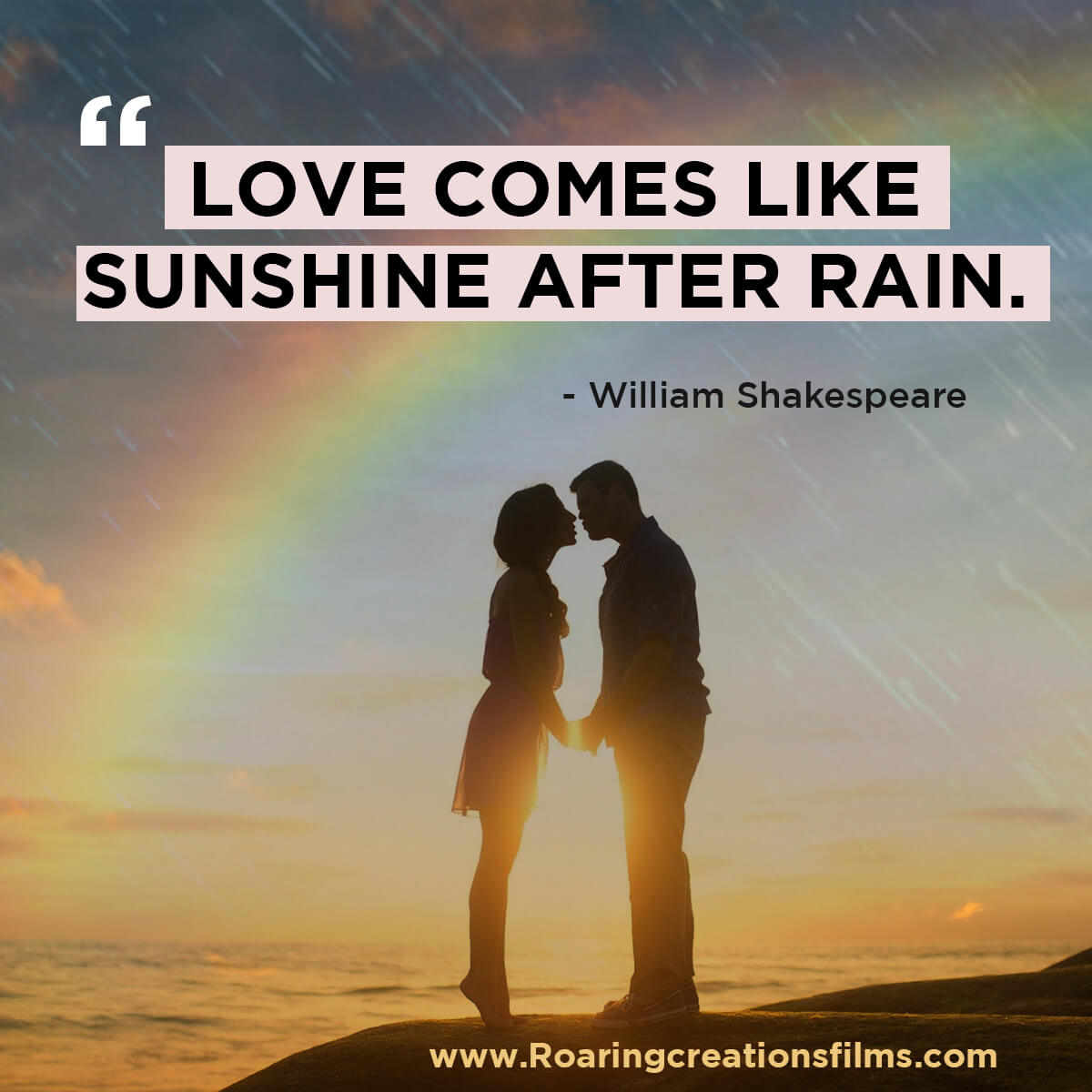 36) Love is a smoke made with the fume of sighs.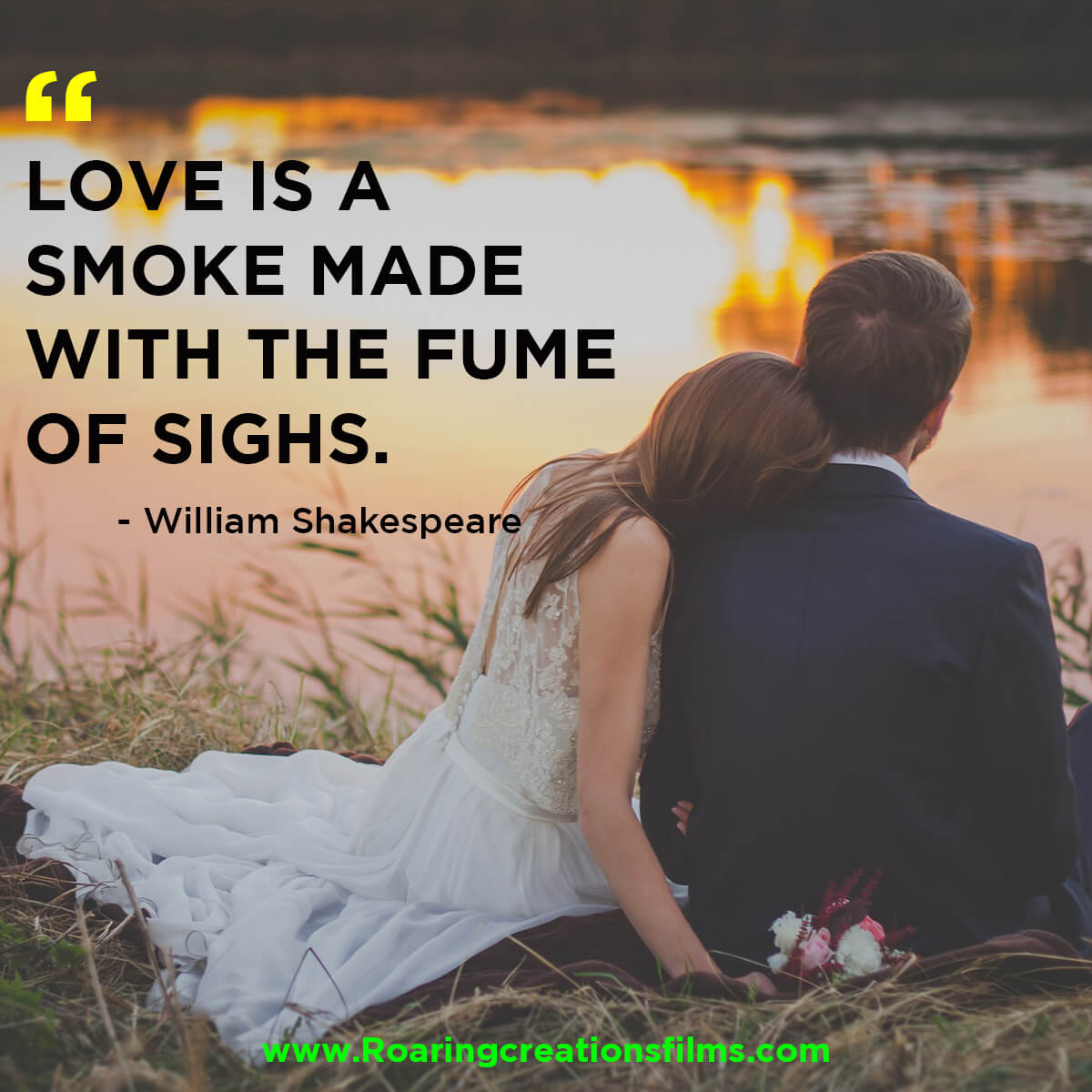 37) When a father gives to his son, both laugh; when a son gives to his father, both cry.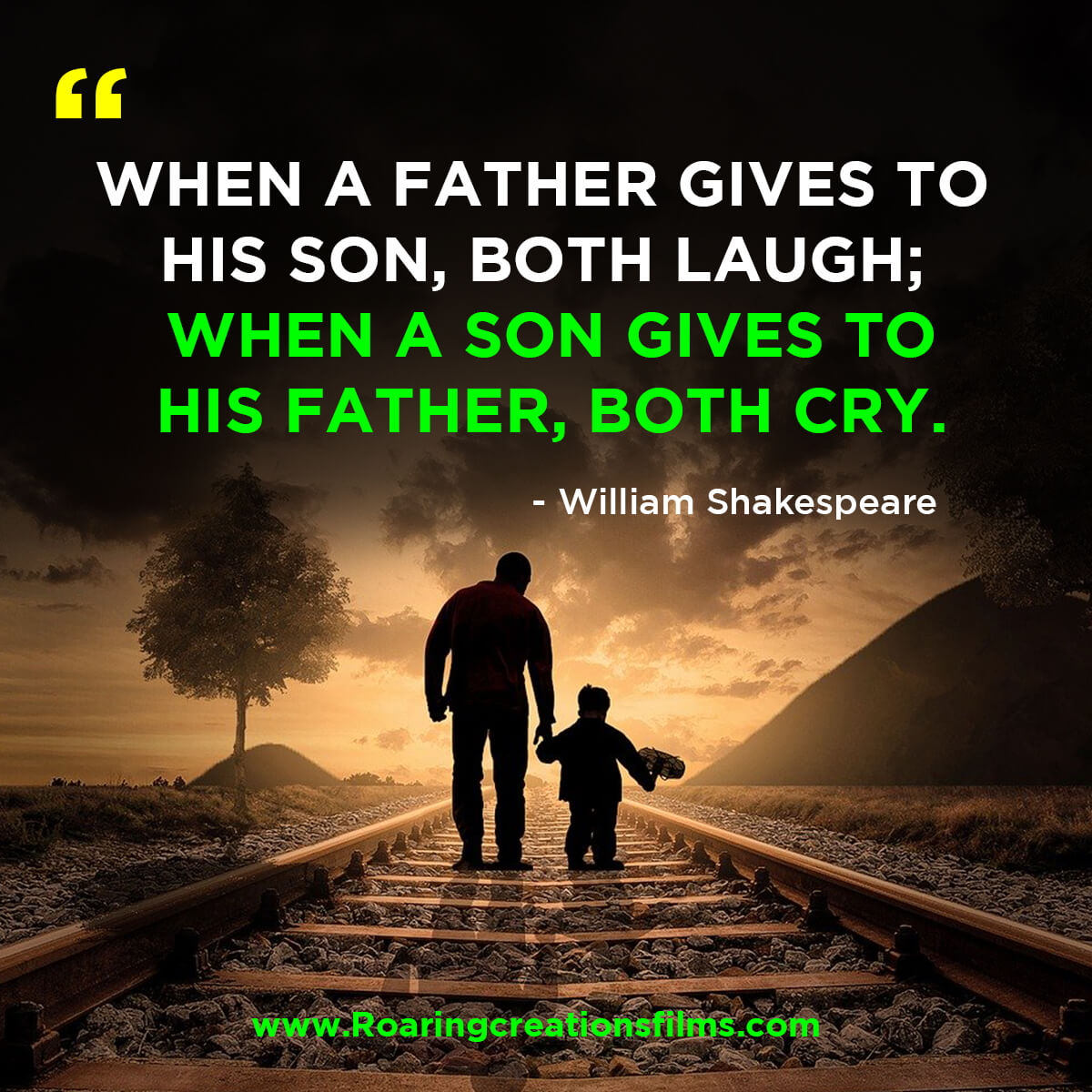 38) Women may fall when there's no strength in men.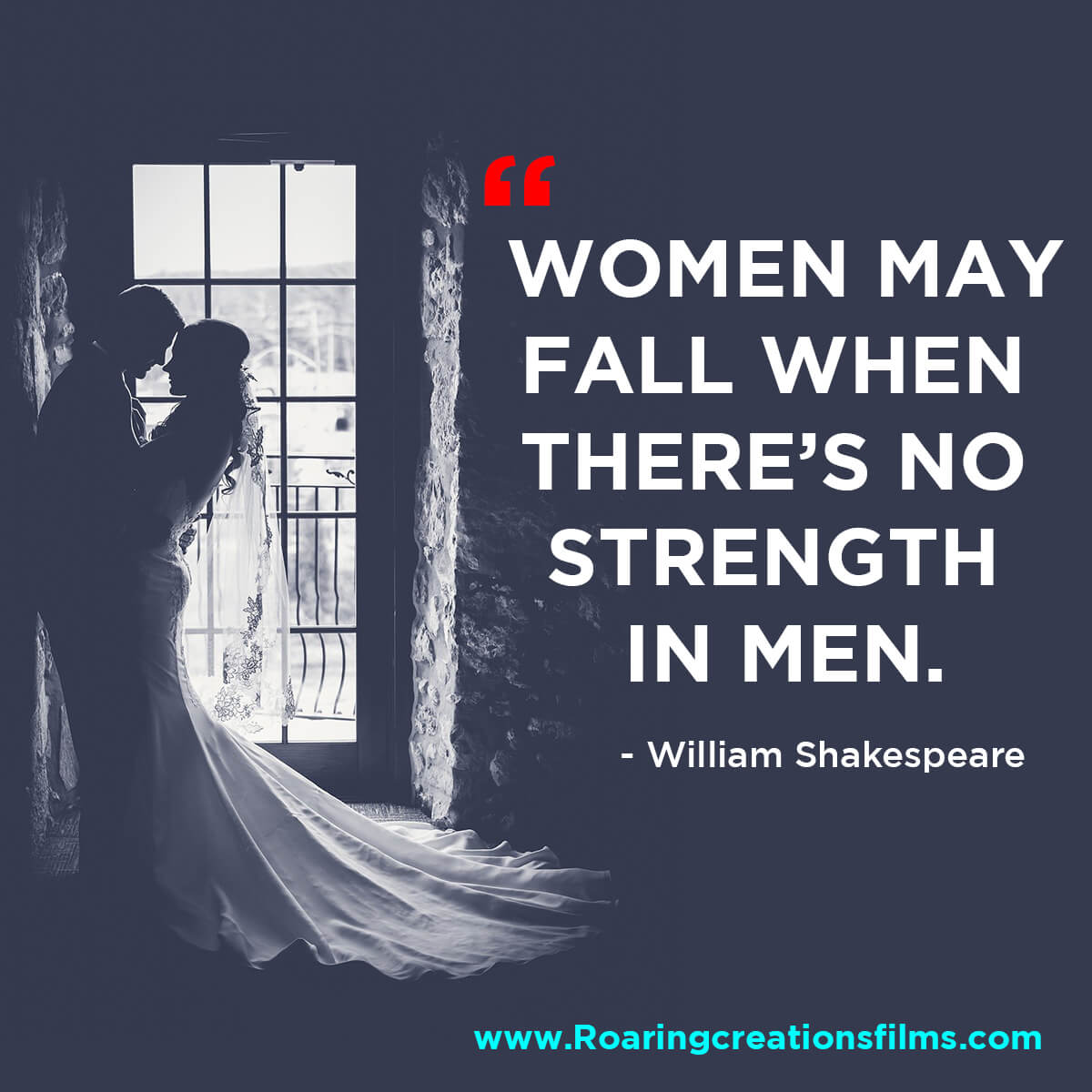 39) The course of true love never run smooth.
40) Suspicion always haunts the guilty mind.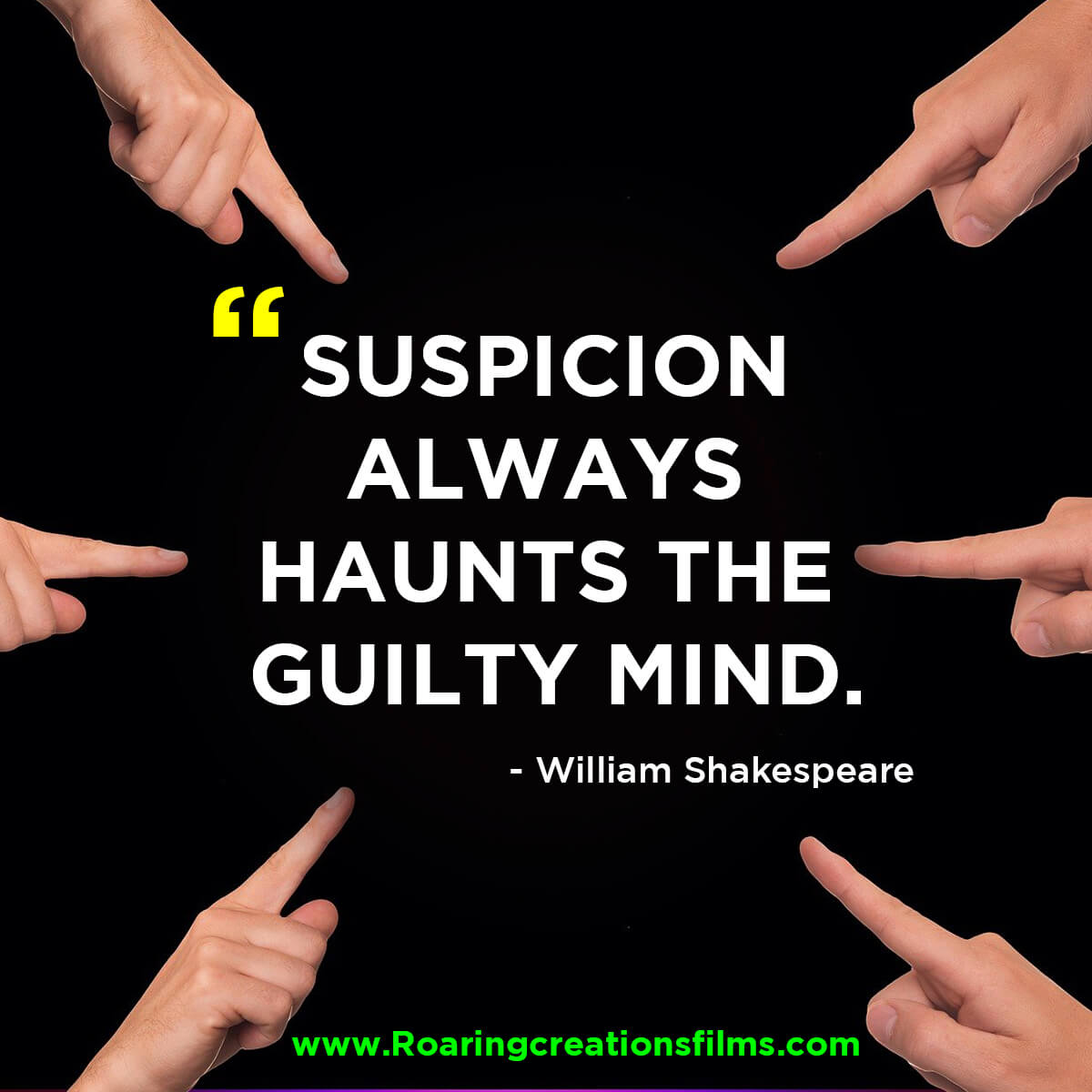 41) Life is as tedious as twice-told tale, vexing the dull ear of a drowsy man.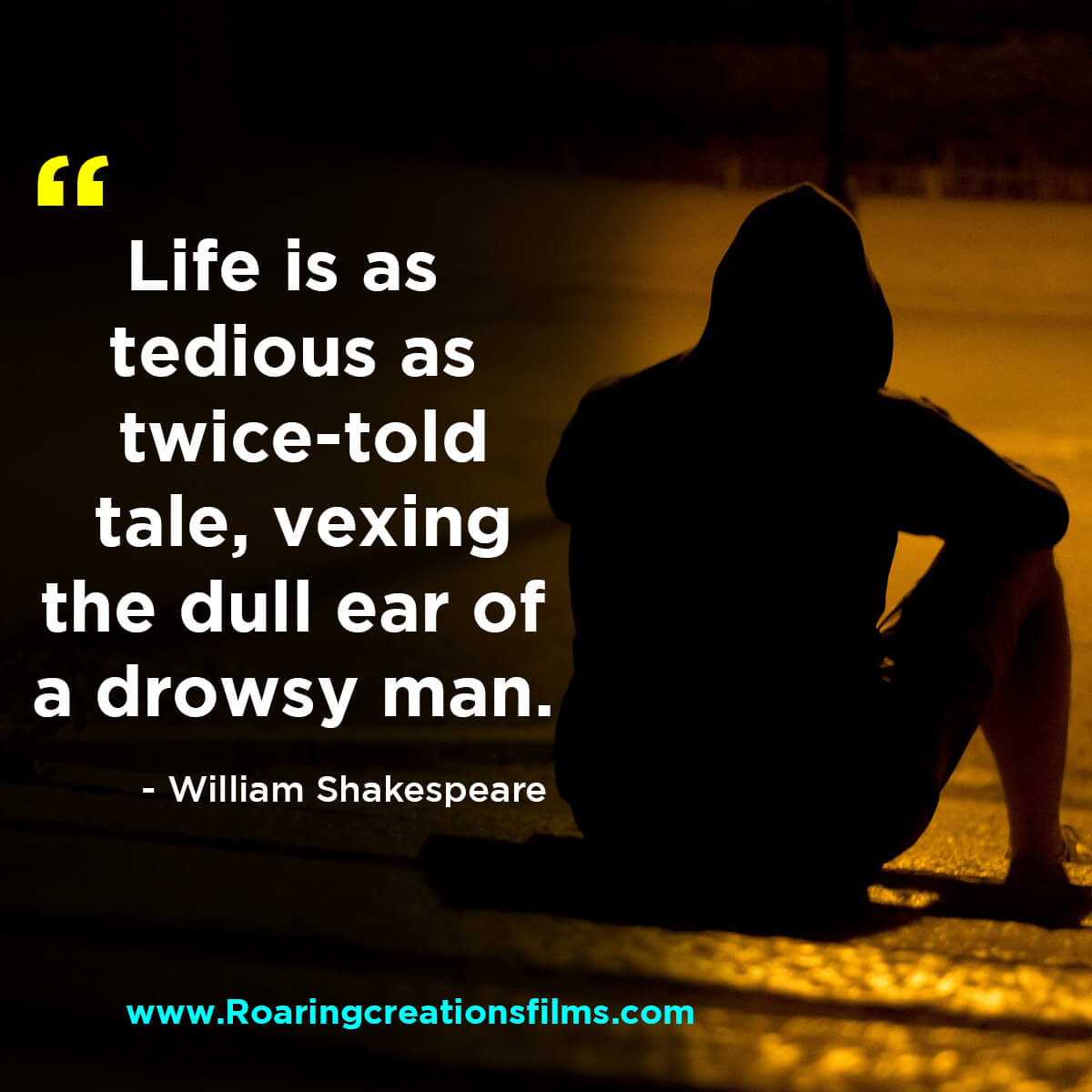 42) The empty vessel makes the loudest sound.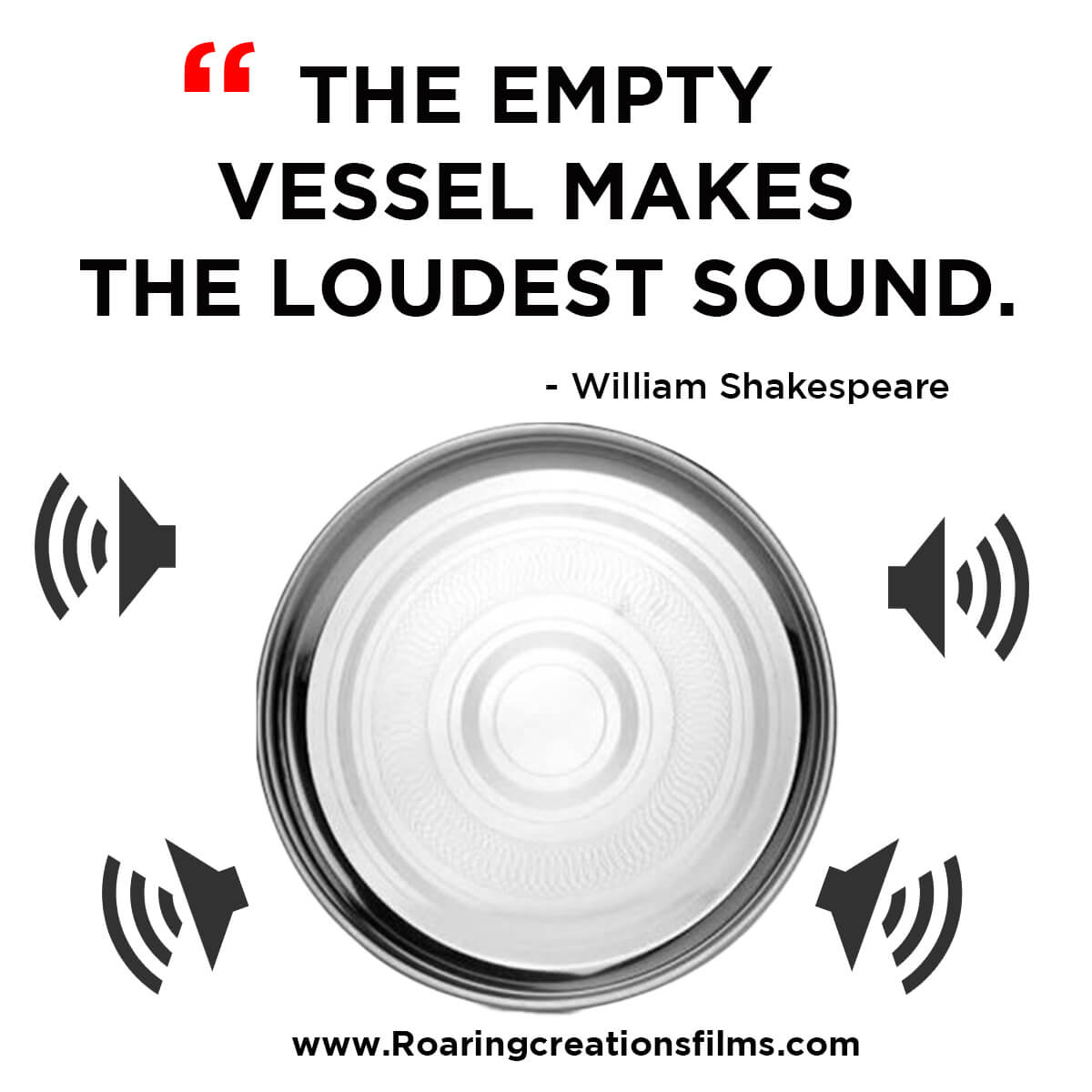 43) Love is not a love that alters when it finds alteration.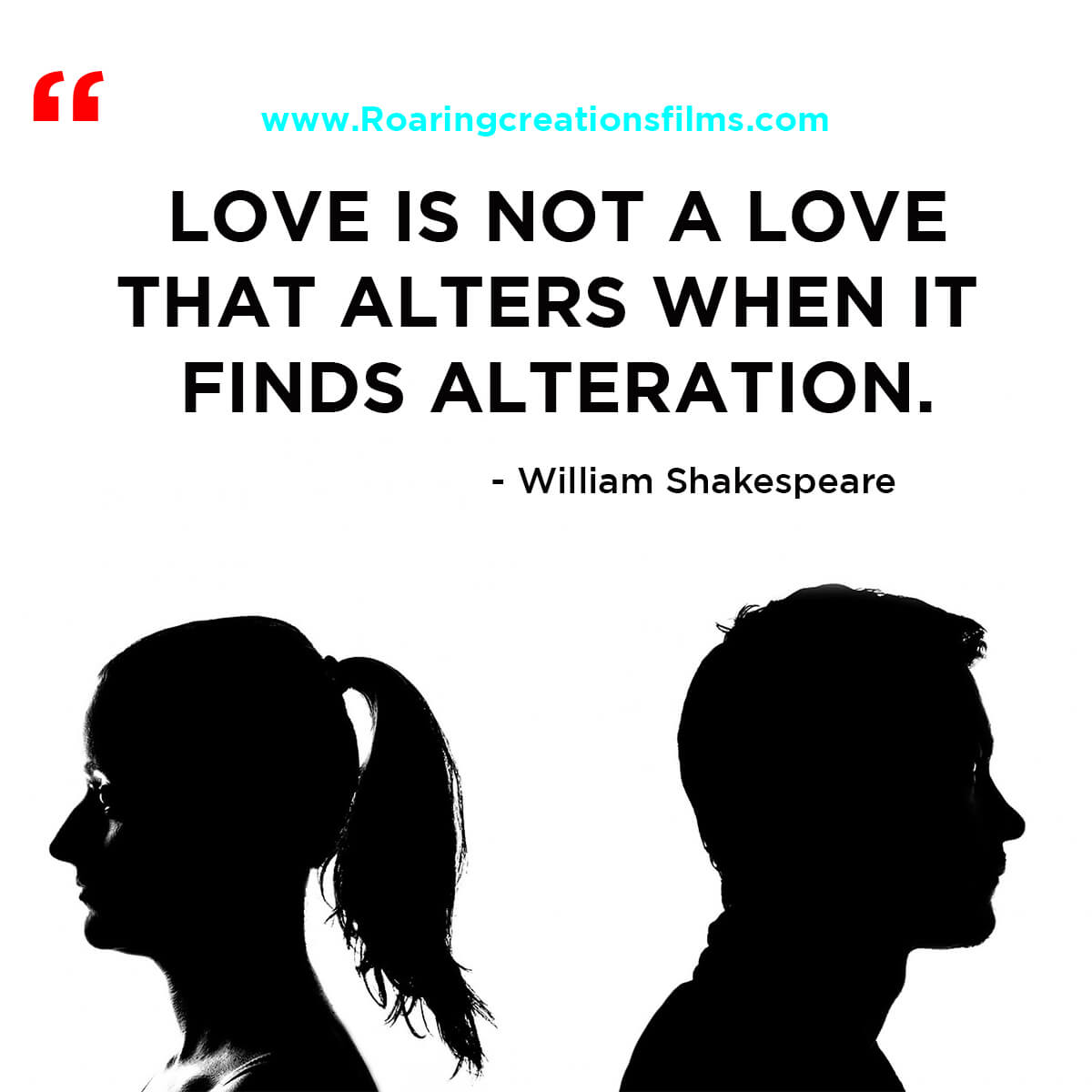 Content Rights :
(All Rights of this article are fully reserved by Director Satishkumar and Roaring Creations Private Limited India. No part of this article can be copied, translated or re published anywhere without the written permission of Director Satishkumar. If such violation of copy rights found to us, then we legally punish to copy cats and recover our loss by them only.)
©
Director Satishkumar
Copyright and Trademark Warning 
Complete Rights of all Images, Videos, Films, and Articles published on www.Roaring-India.com are fully Reserved by Roaring Creations Private Limited and Roaring India Project (Satishkumar Gondhali, Shrikant Gondhali, and Mayashree Mali). All Commercial Rights of our content are registered and protected under Indian Copyright and Trademark Laws. Re-publishing our content on Google or any other social media site is a copyright and Trademark violation crime. If such copycats are found to us, then we legally punish them badly without showing any mercy and we also recover happened loss by such copycats only. The minimum amount of fines will be more than 10 crores. 
Join Our Online Courses Now