Rani Padmavati is the famous queen of Rajputs. She is still remembered for her boldness and holiness. She is also called as Padmini. There is the clear mention about her in the book Padmavat written by Malik Muhammad Jayasi. Now her life story has been released as a movie in Bollywood.
                  Prior to the queen of the Rajputs, Padmavati was the princess of Simhal. She was an iconic beauty. Various types of descriptions were going on in four directions about her beauty. Yuvarani Padmini had a talking parrot called Hiramani. When the time came, the king of Simhal decided to do marriage for Padmini and arranged a Swayamvar to choose a worthy groom for her.
         From the talking parrot Hiramani, Raja Ratan Singh of Chittor has came to know about the beauty and swayamvar of princess Padmini. Raja Ratan Singh had lost himself for the description of beauty of Padmini and rushed to Simhal. He participated in the swayamvar, he did lot of struggles and won the princess Padmini in it. After winning her in swayamvar he married her.
         After marrying to Raja Ratan Singh Padmini arrived to Chittor as Rani Padmavati. There all people surprised by her beauty. Raja Ratan Singh appointed a special team of workers to serve the Rani Padmavati. He began to take care of her without any deficiency.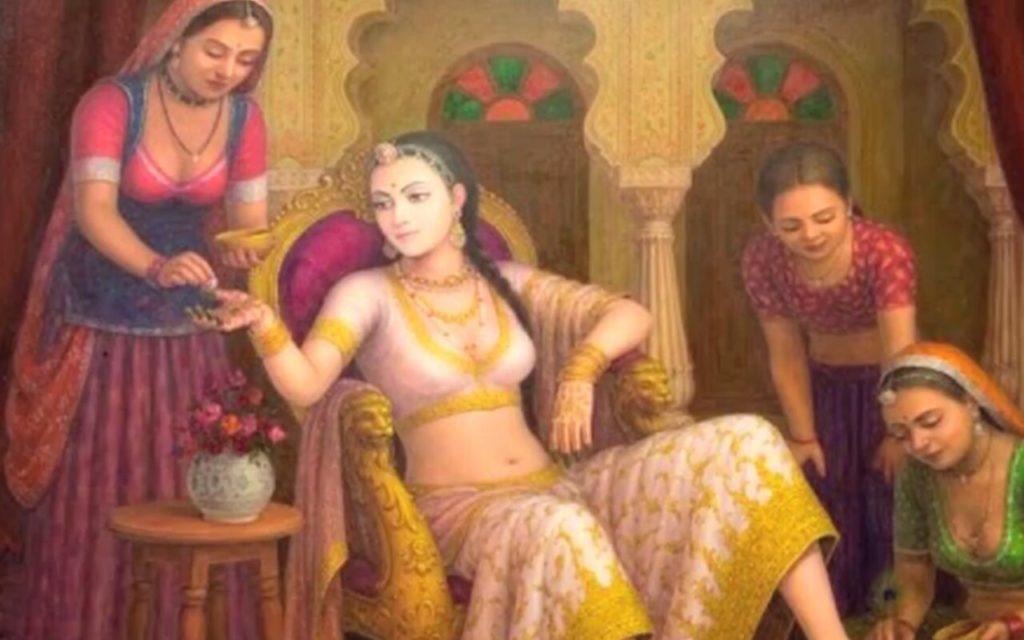 The marital life of Rani Padmavati and Raja Ratan Singh was a delight. One day, Raja Ratan Singh exiled a Raj Purohit named Raghav Chaitanya on the charge of treason. Then Raghav Chaitanya joined hands with Sultan Alauddin Khilji of Delhi to take revenge on Raja Ratan Singh. He awakened the lustful desires in the mind of Alauddin Khilji by describing the beauty of Rani Padmavati in so many ways. Alauddin Khilji fascinated on the Maharani Padmavati and came to Chittor to see her.
             First up all, Raja Ratan Singh and Rani Padmavati were not ready to meet Alauddin Khilji. But to avoid the war for such silly cause, Rani Padmavati agreed to show her face in the mirror. Alauddin Khilji becomes completely mad by looking at the beautiful face of Rani Padmavati in the mirror. To get her, he arrested the king Ratan Singh by a fraudulent way.
             Alauddin Khilji has shown the greed to release Raja Ratan Singh and asks Rani Padmavati to sleep with him one night. But Rani Padmavati sprinkled cold water on his lowly dream. Using her intellect, she released Raja Ratan Singh from the imprisonment of Khilji. Allauddin Khilji got angry by this and declared the war on Chittor directly.
            War continued for many days. The soldiers of Ratan Singh could not fight for a long time against the powerful army of Alauddin Khilji. All possibilities of defeat of the Rajput army were came closer. Raja Ratan Singh was murdered in the battle field by the enemy king Devpal who also attracted towards the beauty of Rani Padmavati. Finally Allauddin Khilji succeeded in his cottage efforts.
         Rani Padmavati got worried after hearing the news of King Ratan Singh's death. She didn't want to surrender her heart and body to Khaliji. Rani Padmavati came to the conclusion that it is better to die happily instead of suffering in his hands. That's why she decided to do Johar. Before the arrival of Alauddin Khilji, According to the custom of Johar Rani Padmavati jumped into a huge fire trough and sacrificed her life. Thousands of Rajput women who lost their husbands in battle gave up their life with Rani Padmavati.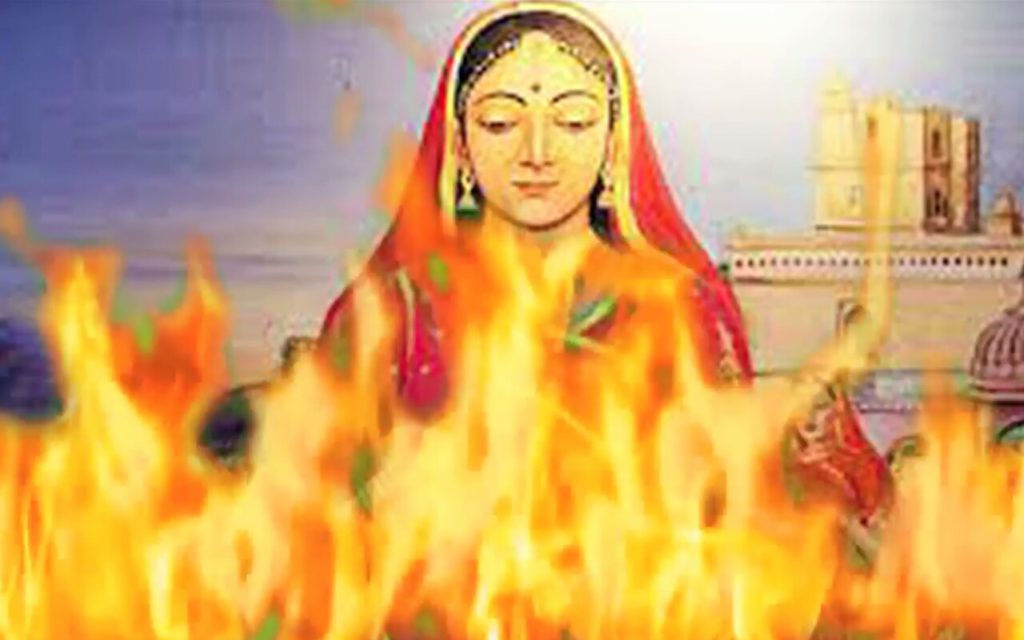 Allauddin Khilji was deeply disappointed when he came in after the death of Rani Padmavati. In spite of winning the war Allauddin Khilji badly failed to get Rani Padmavati. Respect is more important than life, we get this great life lesson from Rani Padmavati. This is the story of Rani Padmavati. If you impressed by this story, then hit like and share it.
Story Source : Old History Books and Wikipedia
Content Rights :
(All Rights of this article are fully reserved by Director Satishkumar and Roaring Creations Private Limited India. No part of this article can be copied, translated or re published anywhere without the written permission of Director Satishkumar. If such violation of copy rights found to us, then we legally punish to copy cats and recover our loss by them only.)
©
Director Satishkumar
Copyright and Trademark Warning 
Complete Rights of all Images, Videos, Films, and Articles published on www.Roaring-India.com are fully Reserved by Roaring Creations Private Limited and Roaring India Project (Satishkumar Gondhali, Shrikant Gondhali, and Mayashree Mali). All Commercial Rights of our content are registered and protected under Indian Copyright and Trademark Laws. Re-publishing our content on Google or any other social media site is a copyright and Trademark violation crime. If such copycats are found to us, then we legally punish them badly without showing any mercy and we also recover happened loss by such copycats only. The minimum amount of fines will be more than 10 crores. 
Join Our Online Courses Now