Everyday thousands of unwanted rumors fall down on our ears. Rumors means Gossips. Fake news or lies about any person are also considered as Rumors. People love to create and spread colorful rumors about their enemies. Jobless people wait to listen this kind of useless rumors. Actually most of the people enjoys the rumors. Rumors are the part of fun for them.
                  Always remember one thing that, "Rumors are created by our Haters, spread by jobless fools and accepted by senseless idiots". From road side beggar to Bill Gates everybody troubled with rumors. Every successful or unsuccessful person facing some unnecessary rumors everyday. Jealousy is the major cause for rumors. Lot of relationships, friendships and marriages are broken due to silly rumors. Majority of rumors are about girls. But sadly girls love them more. Don't fear or upset to rumors. Face them courageously in following way.
1) First analyse the Rumors :
               Do not fear or upset when rumors hits to your good name. First analyse the rumors correctly. I mean, find out the reality of rumor, what is the cause for that rumor and who created that stupid rumor. Keep safe distance from your fake friends and silent haters. Majority of cases fake friends are cause for rumors. Don't blame anyone and maintain silence for sometime.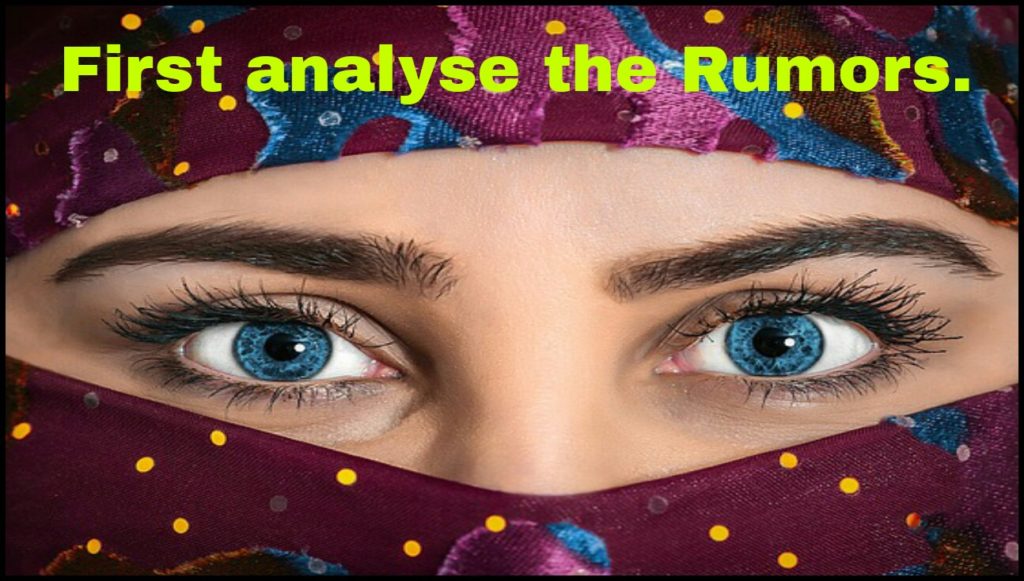 2) Don't ignore the Rumors :
              When rumors trouble you, then don't ignore them. Take them as a challenge for your personality and potential. Don't act as a dumb to rumors. If you ignored them, they definitely damage your good name and future. Don't ran away from rumors. Accept them as challenge and put efforts to prove them as false.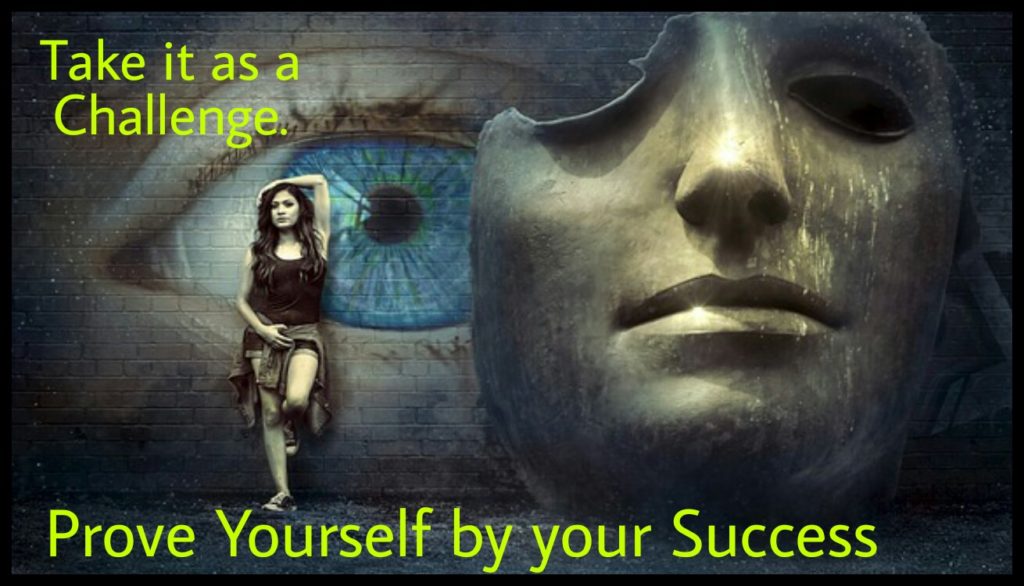 3) Don't fight by Words or Hands :
                 Don't get more troubles by fighting with your haters by bad words and strong hands. Don't fight with your enemies by words. Give bold answer to them by your great works. Take revenge on them by your Success.
4) Believe and Improve Yourself :
                Don't lose your hopes on you. Believe yourself and improve yourself. Show your talent in a right way. Prove your talent and purity by your success.
               In our life, we have to face some rumors for no reason. This kind of problems and stuffs are necessary to celebrate our success. Don't hate your haters, because they are your real fans. Be happy before your haters. It kills them silently. Take revenge on your enemies by your great success. Be bold and face rumors. Prove yourself as Gold. Best of luck. Take care.
Content Rights :
(All Rights of this article are fully reserved by Director Satishkumar and Roaring Creations Private Limited India. No part of this article can be copied, translated or re published anywhere without the written permission of Director Satishkumar. If such violation of copy rights found to us, then we legally punish to copy cats and recover our loss by them only.)
©
Director Satishkumar
Copyright and Trademark Warning 
Complete Rights of all Images, Videos, Films, and Articles published on www.Roaring-India.com are fully Reserved by Roaring Creations Private Limited and Roaring India Project (Satishkumar Gondhali, Shrikant Gondhali, and Mayashree Mali). All Commercial Rights of our content are registered and protected under Indian Copyright and Trademark Laws. Re-publishing our content on Google or any other social media site is a copyright and Trademark violation crime. If such copycats are found to us, then we legally punish them badly without showing any mercy and we also recover happened loss by such copycats only. The minimum amount of fines will be more than 10 crores. 
Join Our Online Courses Now