Nara and Narayana were sitting meditating in the Badrinath temple of Himalaya for thousands of years. Nara means Arjuna and Narayana is the Lord Krishna. The hard meditation of Nara and Narayana led to Devendra's displeasure who is the king of Gods. Because he didn't want Nara and Narayana to perform hard meditation and have more divine powers. For this reason, he sent his court nymphs Rambha and Menaka to disrupt their meditation. He also sent many nymphs along with Rambha and Menaka.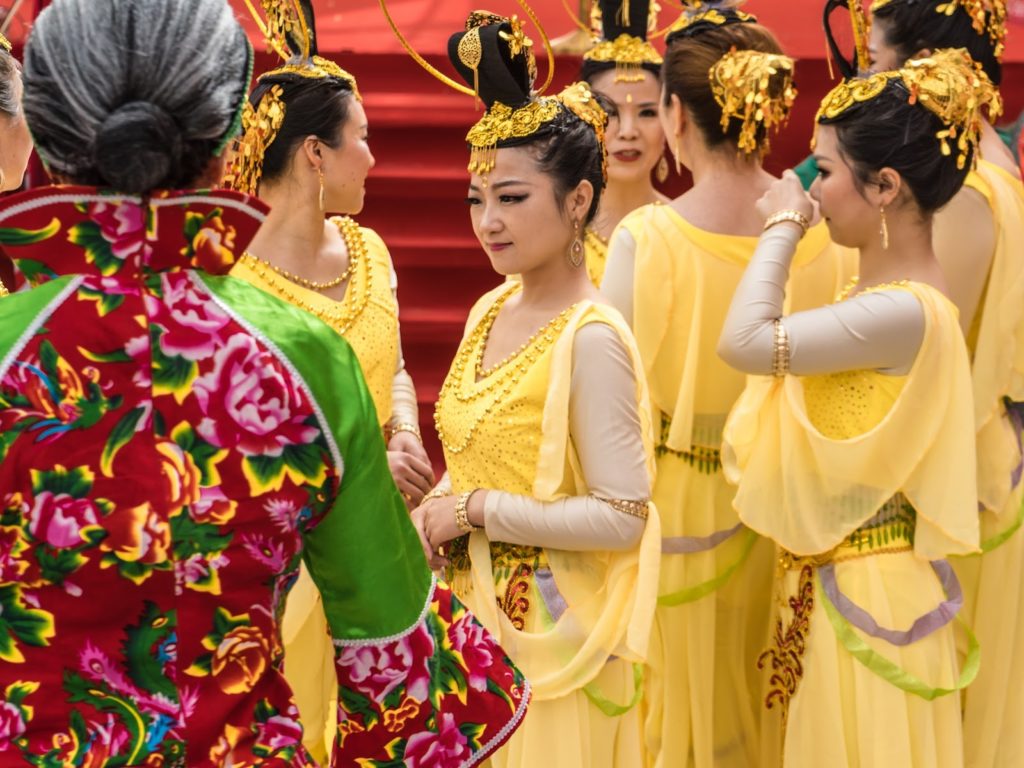 Devendra strongly believed that Nara and Narayana will stop their meditation after seeing so many beautiful nymphs at a time. Because he has over proud on the beauty of Rambha and Menaka. Nara and Narayana were not distracted even though many lovely nymphs like Rambha and Menaka were wondering before them. Then Rambha and Menaka collectively told them that "Devendra gifted us to you both. So please accept us…". Nymphs told these things with arrogance thinking that they were the most attracting beauties of the world.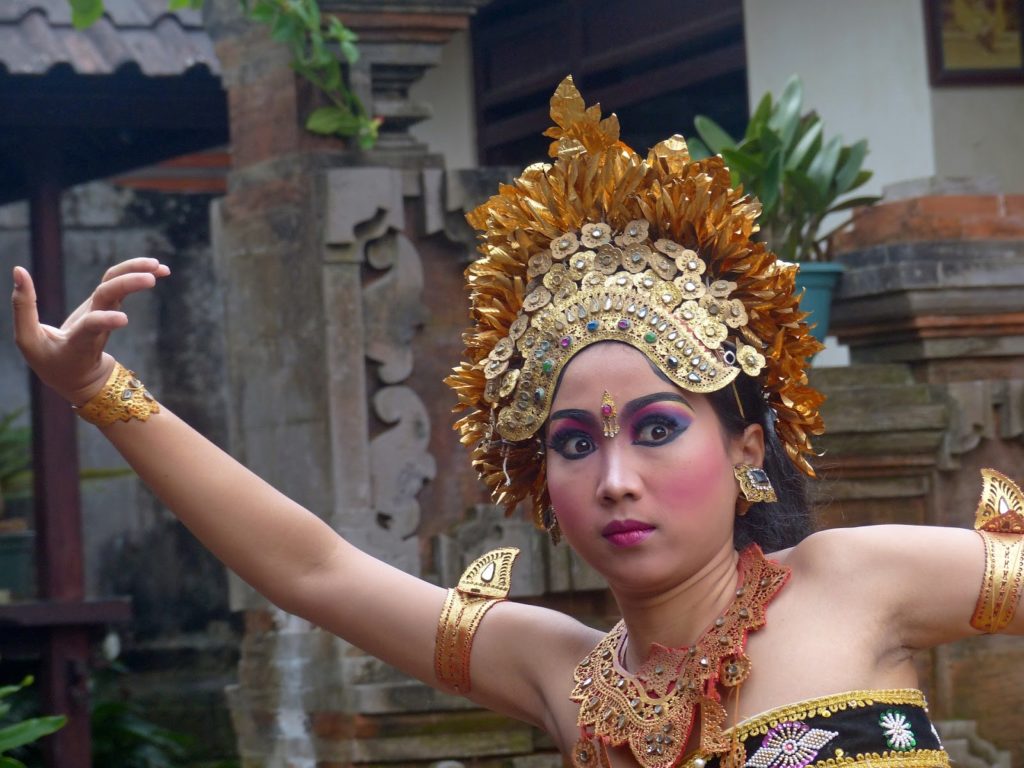 Narayana took a flower and crashed it to his thigh to break the arrogance of nymphs. Then a beautiful virgin born from his thigh. She was so beautiful than Rambha and Menaka. Nymphs felt too shy before her beauty and bent down their necks. Then Narayana made to realize Rambha and Menaka that "Physical beauty is not eternal". He named that beautiful virgin as Urvashi as she born from his thigh part. In Sanskrit Urva means thigh. After that he sent Urvashi with nymphs as a gift to Devendra.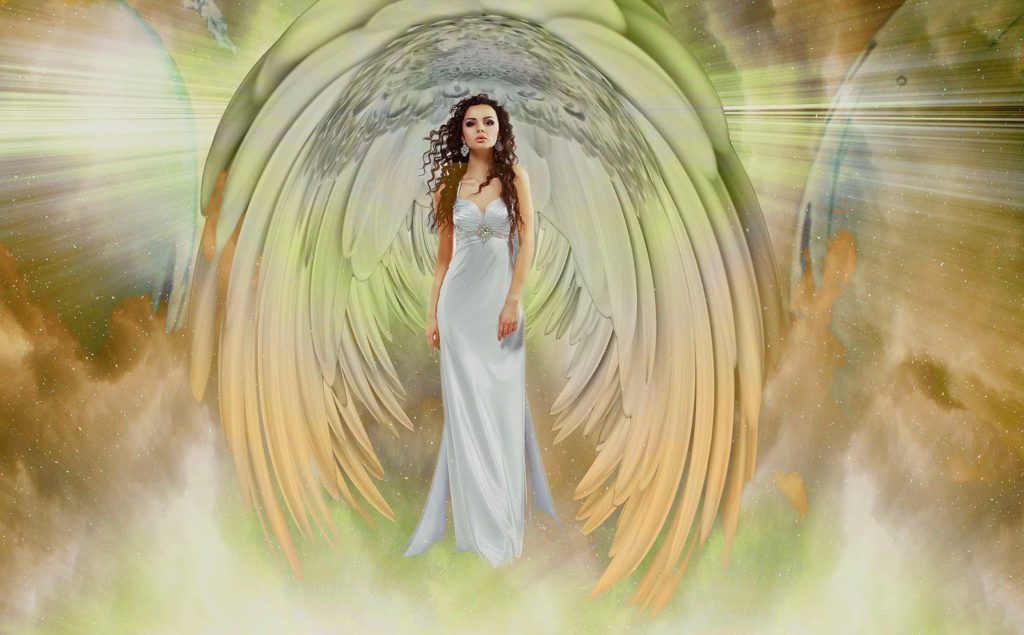 Without distracting from the beauty of nymphs, both Nara and Narayana successfully completed their meditation and became more powerful with more divine powers. Devendra was in despair because of his clutter. His frustration suddenly disappeared when he saw the rare beauty Urvashi who came with his nymphs. As per the order of Devendra, Urvashi became the principal dancer of Devaloka. She entertained so many Gods and became famous nymph of Devendra's court…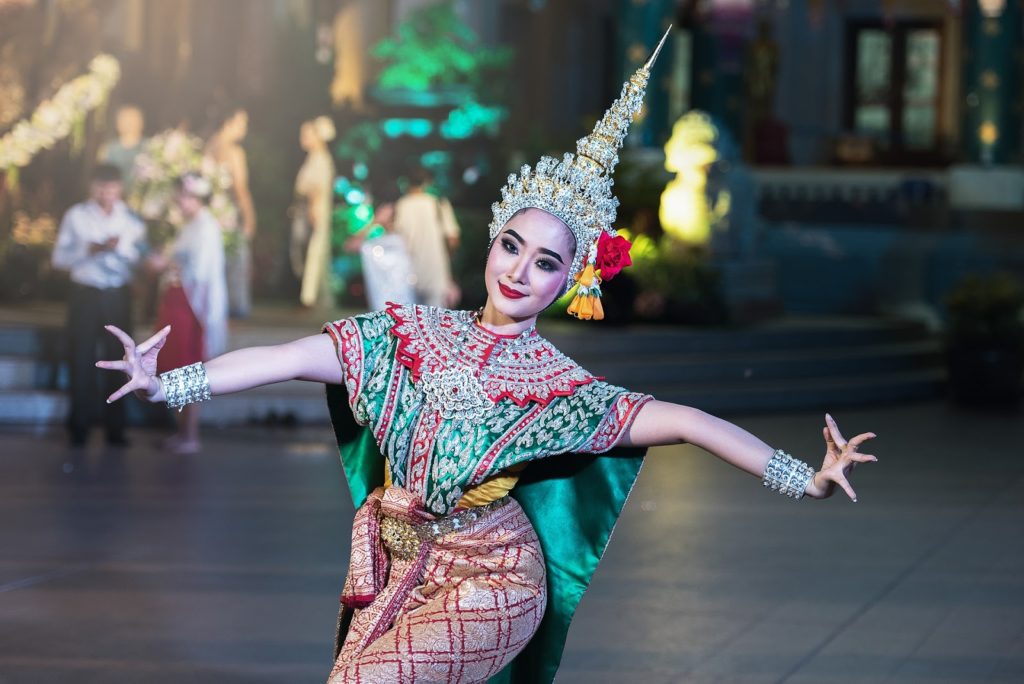 Content Rights :
(All Rights of this article are fully reserved by Director Satishkumar and Roaring Creations Private Limited India. No part of this article can be copied, translated or re published anywhere without the written permission of Director Satishkumar. If such violation of copy rights found to us, then we legally punish to copy cats and recover our loss by them only.)
©
Director Satishkumar
Copyright and Trademark Warning 
Complete Rights of all Images, Videos, Films, and Articles published on www.Roaring-India.com are fully Reserved by Roaring Creations Private Limited and Roaring India Project (Satishkumar Gondhali, Shrikant Gondhali, and Mayashree Mali). All Commercial Rights of our content are registered and protected under Indian Copyright and Trademark Laws. Re-publishing our content on Google or any other social media site is a copyright and Trademark violation crime. If such copycats are found to us, then we legally punish them badly without showing any mercy and we also recover happened loss by such copycats only. The minimum amount of fines will be more than 10 crores. 
Join Our Online Courses Now